Viva Energy Australia has announced that it plans to increase the amount of fuel that can be transferred from the Geelong Refinery via pipeline to Melbourne by more than 25% by constructing a fuel pumping station on its existing pipeline between the refinery and Newport Terminal in Melbourne.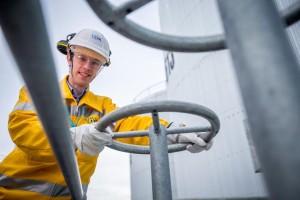 According to the media release, this investment is part of a $1 billion investment to improve the company's refining capacity, expand its supply capability and expand its customer offering.
"Increasing our pipeline capacity is beneficial for all Victorians as it enables us to transport fuel across the State quickly, efficiently and reliably – allowing us to increase sales in Victoria and provide greater fuel security for customers. The new pumping station provides additional capacity equivalent to 100 trucks per day moving fuel from Geelong to Melbourne on the Princess Highway," said Viva Energy Supply General Manager, Dan Ridgway.
The new pumping station will be built on land leased from Melbourne Water on the outskirts of Werribee, halfway between the Geelong Refinery and Melbourne. The $23 million project includes installation of the pumping station, a new pump at the refinery as well as pipeline and storage tank safety improvements.
"Manufacturing is a tough industry but Viva Energy has some ambitious plans for Geelong Refinery to help it compete against Asian mega refineries, which can be up to 10 times our size," said Mr Ridgway.
"We're continually looking for opportunities' to maximise the refinery's production, increase sales into the local market and drive efficiencies across the business. Viva Energy is looking at smarter ways to do business and constructing the pumping station is an example where targeted investment enhances our ability to respond to increasing customer demand."
The contract for the construction of the pumping station has been awarded to Downer Engineering's Melbourne team.
The project is expected to be completed in May 2016.
Viva Energy – the exclusive licensee to the Shell brand in Australia – was established  with Vitol's acquisition of the Shell Australia downstream business. It comprises the Geelong Refinery, an 870 site – retail network and a bulk fuels, bitumen, chemicals and lubricants business supported by more than 20 terminals across the country.