Flinders Ranges Premium Grain – a group of wheat growers dedicated to the supply of flour produced from single origin wheat, grown using sustainable environmental practices – has won an agreement to have its flour trialled in three of the largest premium hotel chains in India, including Taj Group, JW Marriot and ITC Hotels.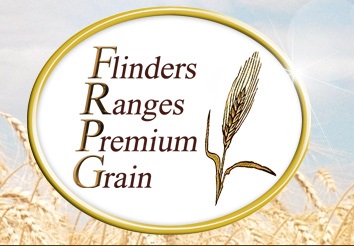 Recently, the company also signed a contract to supply 115 tonnes of flour to Dubai.
"This is our first export to the Middle East market and was obtained through our Indian trade relationships. It is a point of pride that Flinders Ranges Premium Grain is becoming recognised as a premium food company rather than a soft commodity supplier. South Australian wheat growers have an opportunity to value add their product by producing premium flour, which can more than double its value when exported," said Flinders Ranges Premium Grain CEO Peter Barrie.
"Since 2006 we have been selling flour to food manufacturer Bakers Circle India which supplies quick service restaurant chains including Subway and are negotiating an increase to this supply – we are aiming to treble our exports. India's insatiable appetite for premium food products has given rise to a complementary market in the rapidly growing premium hotel chain sector."
The company secured the trial agreement while on the State Government led trade mission this week.
The 60 strong trade delegation in Delhi, Jaipur and Mumbai was led by Minister for Investment and Trade Martin Hamilton-Smith.
"Market access for goods, services and investment will ensure economic cooperation between our countries achieves our common goal of strong growth in the region. A broad range of sectors were represented including food and wine, arts, education, health, mining and resources, tourism, defence and advanced manufacturing. These businesses strengthened their strategic advantage to attract investment, export our premium products and services, and drive jobs growth in South Australia," Mr Hamilton-Smith said.
India is South Australia's third largest export market, worth more than $800 million.
According to Mr Barrie, there are significant export opportunities in India, but persistence and personal relationship building are crucial for achieving success.
"State Government and Austrade led missions are a critical element to our export strategy and have helped to open doors and fast track negotiations," Mr Barrie said.