Quickstep has announced that it has appointed Mr Philippe Odouard to the position of General Manager, Strategy & Business Development (Aerospace and Defence) and Mr Andrew Crane to the position of Chief Financial Officer.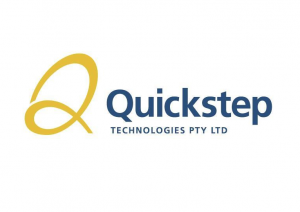 "Philippe's knowledge, experience and global networks in the defence and aerospace sectors provide him with the proven ability to support the achievement of the targeted growth that the Company has identified," said David Marino, Chief Executive of Quickstep, in a media release to Australian Manufacturing.
"Philippe has made a significant contribution to the growth of the Company over a period of six years, where he led the development of Quickstep from a small start up to a successful international composites company, and the Board wishes to thank Philippe for this contribution. He is well positioned to support the achievement of our growth strategies in the aerospace and defence sectors," added Tony Quick, Chairman of the Quickstep Board.
Mr Andrew was appointed new CFO of Quickstep following the resignation of Nicole Sharman who will remain in the organisation in a support capacity until the end of October 2015.
"I would like to both welcome Andrew to Quickstep and also acknowledge the contributions of Nicole in her leadership of the finance portfolio as the Company transitioned from a research and development focus to a sophisticated manufacturing and technology business," said David Marino, Chief Executive.
Quickstep Holdings is a leading manufacturer of carbon-fibre composite components for the aerospace, defence and automotive industries.
The Company's new Automotive Division will soon begin operations in Waurn Ponds in the Geelong region of Victoria.
Co-located with Deakin University, the new facility will benefit from access to composite research and automotive specialists from Deakin and the wider Geelong community.
The facility will design and develop automotive manufacturing cells which will incorporate the innovative Quickstep Process, which uses liquids to cure components, and the Quickstep resin spray transfer (RST) system. It will also enable the production of customer prototypes and initial production quantities.