Treasury Wine Estates (TWE) has been awarded a $2 million Regional Development Fund grant from the South Australian Government as part of the Company's $25 million expansion of its state-of-the-art Wolf Blass Winery & Packaging Centre, located in the iconic Barossa Valley.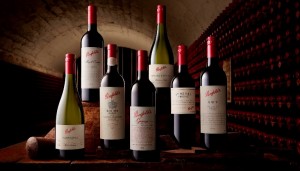 TWE is one of the world's largest publicly listed wine companies and produces some of the nation's oldest and most iconic wine brands.
The major expansion which was announced in March will create 30 new jobs and will incorporate enlarging the bottling hall building, installing an additional bottling line, new storage for racked finished goods, creating an area for additional dry goods storage and a waste and recycling area, as well as more amenities for employees.
"This is a major investment for our business and a vote of confidence in the wine industry. The Wolf Blass Packaging Centre is TWE's most efficient and advanced packaging operation so it makes sense to install additional bottling line capacity and consolidate our Australian wine packaging operations at this site," said Peter Taylor, TWE's Director Wine Production – Australia & New Zealand (ANZ).
"The Wolf Blass Packaging Centre was purpose-built and cost over $100million when it was commissioned in October 2005, and this $2million grant is the best tenth birthday gift we could wish for. It sets the Centre up for the next decade, and I want to sincerely thank the South Australian Government and Minister Brock for supporting this important facility."
Regional Development Minister Geoff Brock said the investment was a substantial commitment to the Barossa, Light and Lower North region.
"The expansion will help create and sustain employment by delivering both economic and social benefits. This is a significant project by Treasury Wine Estates creating 30 new full time positions when the expansion is complete, as well as employing another 120 people during the construction phase. The overall expansion project will see some components of the bottling line move from Victoria to South Australia, and then integrated into the state of the art packaging facility," the Minister said.
"The RDF grant will specifically support construction of the Wolf Blass Winery extensions, the fit out of a new bottling hall/warehouse, as well as initial construction and installation of sparkling pressure tanks and the extension of waste water treatment facilities. The expansion will also have flow on effects throughout the region for associated industries such as growers, engineers, logistics and transport."
Last year, TWE rejected the $3.1 billion takeover bid from private equity firm Kohlberg Kravis Roberts & Co. L.P. (KKR), at a price of A$4.70 cash per share, stating that the bid undervalued the actual value of the company.