Toyota Motor Corp. has issued a massive global recall of 6.5 million vehicles to remedy an issue with the power window master switches.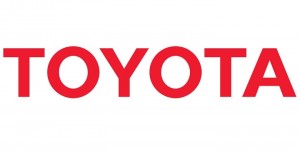 Toyota Australia will recall nearly 300,000 cars.
The Australian recall affects Aurion, Camry, Corolla, Kluger, RAV 4 and Yaris models in Australia built in the period between August 2005 and August 2006, as well as between January 2009 and December 2010.
The company said that the recall is a precautionary measure because the power winder master switches on the vehicles affected by the recall may have been manufactured with an insufficient amount of grease.
"If insufficient grease was applied, under certain conditions the switch may develop a short circuit that can cause the switch assembly to overheat and melt. In the worst case, a melting switch can produce smoke and potentially lead to a fire," Toyota said in an announcement.
"This recall follows a previous campaign in October 2012 relating to the power window master switch. Motorists involved in the previous campaign will not be impacted by this recall."
The company said that it is still assessing the impact on cars sold in the Australian market and that there have been no reported accidents or injuries in Australia.
"Toyota will notify impacted owners and ask them to make an appointment at their preferred authorised Toyota dealer. Toyota dealers will inspect the power window master switch circuit board and apply heat-resistant grease to the switch. If the switch is already demonstrating signs of malfunction, the circuit board will be replaced. Toyota dealers will perform required rectification free of charge to the vehicle owner. It will take approximately one hour for dealers to conduct this recall repair," reads the announcement.
For more detailed information, please visit Toyota's official website at  www.toyota.com.au.