Brookfield Energy has been awarded $442,000 from the Australian Renewable Energy Agency (ARENA) to conduct a $1.1 million study and determine whether entire suburbs can be taken off the grid.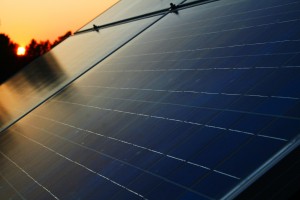 Brookfield Energy will work with Siemens, Kinesis and CSIRO to explore the feasibility of building an entire residential development off the grid that will be powered only by renewable energy.
If they succeed, the new Huntlee residential development in the NSW Hunter Valley will be Australia's first off-the-grid suburb that will house 20,000 residents in 7,500 homes.
"If this latest work shows renewables, battery storage and enabling technologies can reliably and cost effectively power new suburbs, it could set a precedent for residential developments and potentially accelerate the uptake of renewables in Australia," said ARENA CEO Ivor Frischknecht.
"There are a number of regulatory challenges and constraints and technical risks facing microgrids. Brookfield will share key insights about overcoming these barriers with the energy industry."
Brookfield Energy CEO Richie Sheather said there is an emerging market for the technology.
"We are excited to be exploring sustainable alternative solutions for energy and water infrastructure solutions and see an emerging competitive market for large-scale local microgrids leveraging high penetration renewable," Mr Sheather said.
Flow Systems Managing Director Terry Leckie said that the company wants to increase the amount of renewables into the grid without extra cost. The Brookfield company is spearheading Brookfield's sustainable multi-utility initiative across Australia.
"Our goal is to develop a model that has 10 times the penetration of renewables for the equivalent cost of energy. Proving this can be done technically and commercially will be a real step change for embedded renewables in this country," said Mr Leckie.