Built to power the longer range A350-1000 aircraft, Rolls Royce's Trent XWB-97, the most powerful version of the Trent XWB engine, was officially tested on Friday and it passed with flying colours.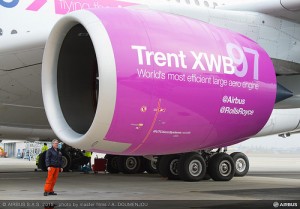 The test flight of the Trent XWB-97 was also the first flight of the world's largest 3D printed aero engine structure.
The engine's front bearing housing has aerofoils that were manufactured using Rolls Royce's Additive Layer Manufacturing technique which is set to boost manufacturing and product functionality in terms of design optimisation, cost and speed.
"It's a great moment to see the latest version of the Trent XWB take to the air for the first time. Today's flight is the product of years of work and marks another programme delivery milestone," said Gareth Davies, Rolls-Royce, Trent XWB Programme Director.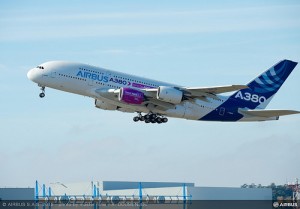 According to the official announcement, the engine powered Airbus A380 flying testbed aircraft, which flew with one of its four Trent 900 engines replaced by a Trent XWB-97, at Toulouse, France.
Rolls Royce is one of the leading manufacturers of jet engines in the world and one of the few companies that have turned to 3D printing to transform their manufacturing process.