Plastics moulding company Blown Plastics Pty Limited has been awarded a $500,000 grant through the South Australia State Government  $11,65 million Automotive Supplier Diversification Program to move away from making automotive parts and start manufacturing goods for the medical devices market.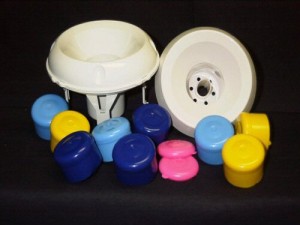 The privately-owned company, which has been a direct supplier of components for General Motors Holden, will use the grant to procure a state-of-the-art moulding equipment and enter the fast growing medical device market.
"The company is working hard to diversify to make sure it has a sustainable future in manufacturing," said Automotive Transformation Minister Kyam Maher in a media release.
"Until now, the company has relied on car manufacturing to generate more than 50% of its annual revenue. The company will use the grant to utilise state-of-the-art moulding equipment to make various medical components."
Trident Plastics (Woodville) also won a $500,000 grant to diversify, whereas  ZF Lemforder Australia (Edinburgh Park) and Australloy (Wingfield) received a $450,000 and a $84,600 grant, respectively. All grants awarded under the Automotive Supplier Diversification Program are funded through the State Government's $60 million Our Jobs Plan.
For more detailed information about SA's Automotive Supplier Diversification Program, please go to http://www.statedevelopment.sa.gov.au/industry/automotive/asdp