Rockwell Automation has launched IO-Link-enabled sensors that provide a continuous flow of diagnostic information from the production line, helping better predict maintenance needs.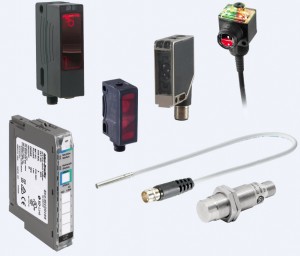 Aside from detecting machine problems to help boost machine productivity, the new enhanced sensors from Rockwell Automation simplify configuration, monitor machine health, and communicate data and diagnostics in real time via the global IO-Link communication protocol.
"These smart sensors enable smart machines that enable smarter manufacturing," said Paul Costantin, business manager components south pacific, Rockwell Automation.
"Based on IO-Link technology, our smart sensors and I/O are enabling technologies for The Connected Enterprise, which integrates control and information. The result is seamless visibility of field data through a Rockwell Automation Integrated Architecture control system."
According to a statement from the company, Rockwell is the only company that offers controllers, an IO-Link master and IO-Link sensors that provide simplified integration plus enhanced features and functionality.
"The new sensors featuring embedded IO-Link act the same as standard I/O sensors until connected to a master. Once interfaced with an IO-Link master, users can access advanced data and configuration capabilities while using the same three-wire cables," Rockwell said in a media release to Australian Manufacturing.
"The IO-Link master streamlines communication from sensors to the controller. The sensors talk via simple IO-Link protocol to the master and the POINT I/O system communicates with the controller via EtherNet/IP. This allows users to have an Ethernet-like experience in managing their sensors at an affordable cost."
Click here for more detailed information.