Global security company Northrop Grumman has announced the delivery of the centre fuselage for Japan's first F-35 Joint Strike Fighter, an F-35A conventional takeoff and landing (CTOL) aircraft designated AX-1.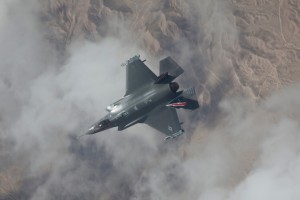 "This on-time delivery marks another important step in the F-35 team's drive to support and help fulfil our allies' 21st century national security requirements," said Brian Chappel, vice president and F-35 program manager, Northrop Grumman Aerospace Systems.
"We're proud of the role that Northrop Grumman's F-35 Integrated Assembly Line [IAL] is playing in increasing the affordability and availability of this fifth-generation, multirole fighter."
The centre fuselage serves as the core structure of the F-35 aircraft. Northrop Grumman designed and makes the centre fuselage for all three F-35 variants: the F-35A; the F-35B short takeoff vertical landing variant; and the F-35C carrier variant.
Northrop said the AX-1 centre fuselage is one of 42 F-35 centre fuselages that the company is producing for Japan and the 206th centre fuselage that it has produced at its Palmdale Aircraft Integration Centre of Excellence.
"The first four Japanese F-35As, including AX-1, will undergo final assembly and checkout (FACO) at Lockheed Martin's F-35 facility in Fort Worth, Texas. The remaining 38 Japanese jets (AX-5 through AX-42) will be completed at Japan's new F-35 FACO facility in Nagoya, Japan," the company said in a statement.
"The IAL is a highly automated set of work cells developed to assemble – efficiently, affordably and with high precision – the centre fuselage for all three F-35 variants. In 2013, the IAL was designated the "Assembly Plant of the Year" by Assembly Magazine, the first and only time to date that this honour has been bestowed on an aerospace and defence contractor."
Northrop Grumman is an integral member of the Lockheed Martin-led F-35 industry team – alongside BAE Systems and Pratt & Whitney – that designs and builds this fifth generation combat aircraft. In addition to producing the jet's centre fuselage, the company produces its radar, electro-optical, avionics and communications subsystems.
Additionally, the company develops mission systems and mission-planning software; develops and maintains pilot and maintainer training systems courseware; and manages the team's use, support and maintenance of low-observable technologies.