The Australian Bureau of Statistics (ABS) reported a 2.5 per cent increase in employment in November compared to the same period in 2014.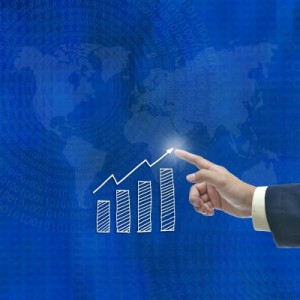 "The trend shows that around 293,000 more people were employed in November 2015 than in November 2014; an increase of 2.5 per cent," said Bruce Hockman, General Manager of ABS' Macroeconomic Statistics Division.
According to the ABS, the increase in employment has contributed to the trend employment to population ratio rising over the year from 60.6 per cent to 61.3 per cent, while the unemployment rate has decreased from 6.2 per cent to 6.0 per cent.
"Over the past month, trend employment increased by 25,300 persons to 11,855,800 persons, which translates into a monthly growth rate of 0.21 per cent. This growth rate was above the monthly average over the past 20 years (0.15 per cent), and continues the trend in relatively strong employment growth that has been seen since December 2014," the ABS said in a press release.
"The trend series smooth the more volatile seasonally adjusted estimates and provide the best measure of the underlying behaviour of the labour market."
The Bureau said that the seasonally adjusted unemployment rate for November 2015 was 5.8 per cent (down 0.1 percentage points) and the labour force participation rate was 65.3 per cent (up 0.3 percentage points).
Further, the ABS figures revealed that the seasonally adjusted number of persons employed increased by 71,400 in November 2015, while the number of persons unemployed decreased by 2,800.
Broken down by states, the figures reveal that each of the states succeeded in increasing their employment rate, with Queensland posting the lowest unemployment rate of all states.
South Australia's headline unemployment rate has declined for the third consecutive month, with the November figure down to 7.3 per cent from a revised 7.6 per cent.
Tasmania has also experienced increase in employment in November, which resulted in the state posting a 6.4 per cent unemployment rate – lower than both WA and SA.
Queensland's trend unemployment rate had fallen 0.1 per cent in November to 6.1 per cent while the seasonally adjusted rate had fallen to 5.9 per cent.