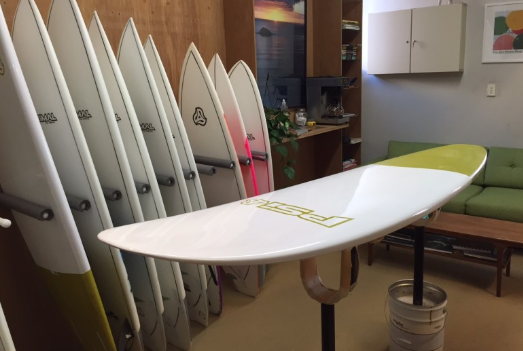 New Zealand-based kinaroad® has announced their first international deployment of a robotic technology used to shape surfboards.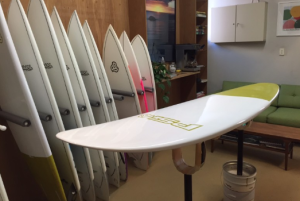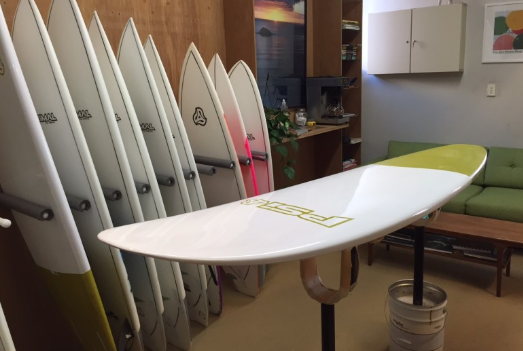 The robotic shaping system was deployed into a factory in the Gold Coast, Queensland, providing the unnamed manufacturer with the opportunity to shape more than 2,000 boards in 2016 with capacity available to reach 7,000 boards.
kinaroad Chief Executive Scott Fenton said the revolutionary design software and a robotic shaping solution enable rapid and accurate machining of surfboards, avoiding the need for manual fine shaping or fin box routing.
He said the technology had the potential to revolutionise today's labor intensive surfboard manufacturing industry that characterises with long lead times and high working capital requirements.
"By using robotics to create efficiencies for surfboard manufacturers, kinaroad is decreasing the cost and logistics of production, which assists the biggest global surfboard brands to manufacture locally, decreasing their reliance on low labour cost countries," Mr Fenton said.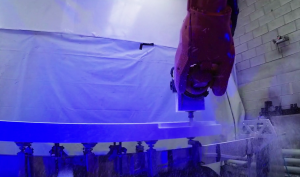 The Auckland-based company has adopted a business model that is as unique as its technology. Instead of selling its robotic shaping module, kinaroad deploys their equipment into existing manufacturing facilities at no cost and charges a per shape fee, creating a recurring tolling fee for every board shaped.
"There is no up front capital investment for our customers which makes the transition onto our system low risk and puts the onus on us to deliver," Mr Fenton said.
"We are all about making our customers lives easier; increasing shaping accuracy whilst making their factories more efficient. With a value proposition like that, the sales process takes care of itself."