Tasmanian Deputy Premier Jeremy Rockliff has announced the final round of industry support and assistance initiatives supported by the Caterpillar Transition Taskforce, which was established in 2015 to support affected workers in Burnie and the North West Coast community after Caterpillar moved its hard rock vehicle operations to Thailand.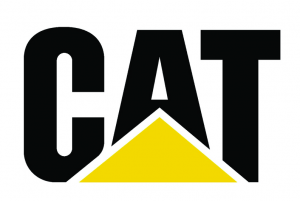 According to Mr Rockliff, the Taskforce has allocated $400,000 to support the establishment of a state-wide advanced manufacturing industry association to be administered through the Tasmanian Minerals and Energy Council.
"This will enable an industry-led group to advance the needs of all Tasmanian manufacturers. This was identified as the number one priority by industry at the Advanced Manufacturing Summit that was held in May 2015 in Burnie," Mr Rockliff said.
The Deputy Premier said that $200,000 have been awarded for a Manufacturing Market Expansion Program, which will enable Tasmanian manufacturers to undertake eligible market development activities to establish new interstate and international markets. This dollar-for-dollar support up to $10,000 will be available in 2016-17.
Additionally, 150,000 will go towards an Innovation and Growth Voucher System to support manufacturing companies to diversify into more advanced manufacturing processes through accessing suitable expertise and support, on a 2-for-1 dollar basis of minimum $5,000 up to $10,000 to be available in 2016-17.
The remaining initiatives supported by the Taskforce include:
$125,000 for the Ready to Bid for Defence initiative to assist Tasmanian firms to develop skills to promote defence capabilities and attract defence investment as well as leverage off Tasmania's Antarctic status.
$90,000 for a University of Tasmania project that will deliver, in partnership with industry, a transition training and skills development program in industry design and technology.
$19,000 to conduct an Insights into Excellence advanced manufacturing industry tour in partnership with CSIRO and the Australian Department of Industry. The industry tour will include visits to Australian Government Growth Centres, several global companies, supporting industry associations and CSIRO's Lab 22.
Mr Rockliff said the Taskforce was allocated $3 million in Tasmanian Government funds which have been fully committed with impressive results. According to him, the Taskforce has fast-tracked at least 156 new jobs through the Advanced Manufacturing Transition Fund, which leveraged government contribution to create enormous private investment worth nearly $10 million.
"The Tasmanian Government's priority has always been jobs and economic stimulus and these initiatives will underpin long term confidence in the manufacturing sector," the Deputy Premier concluded.