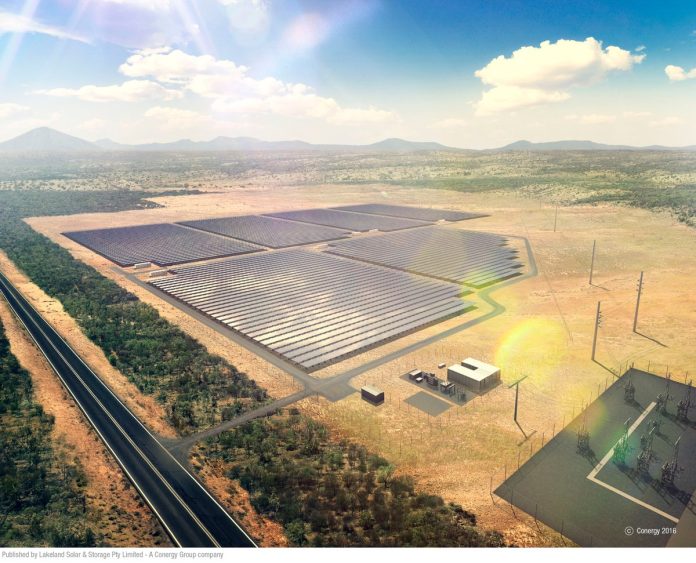 Conergy will next week begin construction of a world-leading project in far north Queensland that will combine big battery storage and big solar to supply solar power after sundown and during peak usage times.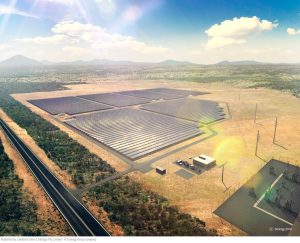 Stretching over a 50-hectare site near the town of Lakeland, the $42.5 million project is the Southern Hemisphere's first integrated solar, storage and fringe-of-grid project of this size and scale.
It consists of a 13MWp/10.8MWac solar power PV ground-mounted array (featuring 41,440 solar panels), with a 1.4MW/5.3MWh Conergy 'CHESS' storage solution that combined will create a consistent power supply, even during times of cloud cover.
"It will produce enough electricity to power the equivalent of over 3,000 homes day and night, and will connect to Ergon Energy's existing substation – one of the most remote National Electricity Market (NEM) connected substations in Australia," the company said in a media statement.
ARENA has provided $17.4 million in funding support, whereas Norddeutsche Landesbank Girozentrale (Nord/LB) has approved a 15-year non-recourse financing facility for the project.
Conergy Managing Director David McCallum said civil and mechanical works on the project are expected to be completed by April next year.
"Utility-scale solar and storage, combined with effective management software, is the Holy Grail of the global renewable energy industry, and with this project we are well within reach of it," he said.
"This is an exciting opportunity to combine the latest developments in solar technology with utility-scale battery storage to feed consistent, quality power into the existing electricity grid."
Conergy has also formed a knowledge sharing steering committee – which was joined by BHP Billiton, Ergon Energy and Origin Energy – to communicate the lessons and experiences gained through the development of the project and to accelerate similar developments across Australia.
"Along with our knowledge-share partners, we'll be closely testing and demonstrating how the integrated technology performs, with the view that this model could be used more widely in the future," Mr McCallum added.
"We want to demonstrate how this technology can provide an effective and consistent supply to the grid or operate in islanding mode, particularly in fringe-of-grid locations, paving the way for this integrated model to be used more widely around the world."
ARENA CEO Ivor Frischknecht said the project will greatly aid ARENA's efforts to deploy more large-scale solar PV plants across the country.
"Figuring out how solar PV and battery storage technologies best work together at a large scale will be crucial for helping more renewables enter our grids," Mr Frischknecht added.
"We know that battery storage will play a critical role in our future energy systems. The benefit of adding batteries to solar farms is simple; they store energy from the sun for use at peak times and overnight. They can also smooth solar energy output on cloudy days."