Australia-based 3D Printing Systems has announced a new price for their UP Mini 3D Printer, now available for purchase for $695 — making it the cheapest available 3D printer on the Australian market.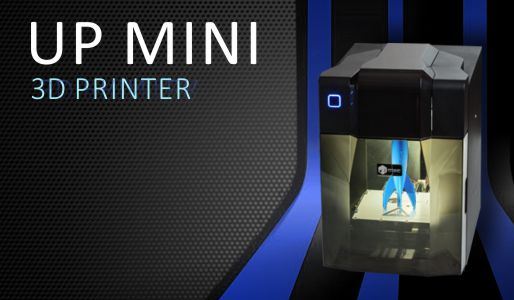 According to the news release by 3D Printing Systems, the UP Mini 3D Printer has a build area of 120 mm3 and can print in a variety of materials, including ABS, ABS-PC, PLA, nylon and wood.
"The new price point of the Mini is a real game changer. This is the desktop 3D printer hobbyists or schools have been looking for — reliability, productivity, accuracy, operational simplicity and affordability — every man shed can now afford a 3D printer," said Bruce Jackson, CEO at 3D Printing Systems.
According to the "The Wohlers Report 2014", 2013's year on year growth of the 3D printing industry was 34.9% — the highest in 17 years — and the market is expected to grow to $16.2 billion by 2018.
Staggering numbers for the industry, but also staggering numbers for consumers, as the high cost of 3D printers is a bump on the road for many 3D-hobbyists who want to purchase a 3D printer and start printing all sorts of products, for business or fun.
The UP Mini Desktop 3D Printer uses additive manufacturing technology to lay down layer after layer of ABS and build up a printed 3D model. Another great feature of the UP Mini Desktop 3D Printer is that it's ready for use right out of the box.
The printer comes with clever 3D Print software that works out where the 3D model needs support and prints out the support material in a lower density while printing the part of the model. All users have to do is simply break away the support material after the model has been printed.
For those who want to print larger models, the printer allows them to slice and print their models into several components that can be glued together later. Aside from printing larger models, the printer also builds moving parts and coloured models, with a minimum of 10 available colours.
The Heat Retention chamber traps the heat generated by the heated build platform, allowing for stable temperature levels during printing.
For more information, visit www.3dprintingsystems.com