Dassault Systèmes, the 3DEXPERIENCE company and a leader in 3D design software, 3D Digital Mock Up and Product Lifecycle Management (PLM) solutions, has announced that it has renamed its recently acquired Realtime Technology (RTT) business to "3DXCITE".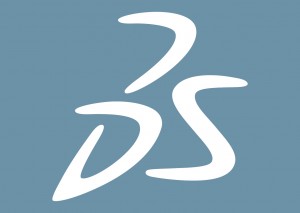 The new 3DXCITE brand was unveiled yesterday at EXCITE 2014, the international event for 3D visualisation taking place in Munich, Germany.
The rebranding of the business will go along with changes in its business objectives, which from now on will be to enable a 3DEXPERIENCE strategy that goes beyond engineering and encompasses a customer's entire business cycle across all communication channels with powerful, streamlined and efficient storytelling.
"I wish I could declare this is a bold, unpredictable move, but that would be taking undue credit for what is an obvious strategic milestone dictated by recent evolutions," said Bernard Charlès, President & CEO of Dassault Systèmes.
"Our customers know that products are no longer enough.  In today's experience economy, brands demand a seamless interplay of 3D design, marketing and sales applications to create high-impact storytelling across all channels. And it is only natural to develop our R&D ecosystem in Germany, close to so many critical customers.  Given these factors, our acquisition of RTT and the creation of 3DXCITE to carry out our new 3DEXPERIENCE ambitions are an unsurprising step, I think."
The move to refocus 3DXCITE on enabling the "PLM of the marketing asset" is expected to significantly broaden Dessault Systèmes' customer base and increase the value of its digital assets.
"No customer is in the business of just engineering or manufacturing.  Consumers buy experiences and our customers must connect the dots, from design to sales, to deliver that experience," said Monica Menghini, Executive Vice President, in charge of Industry, Marketing and Corporate Communications at Dassault Systèmes.
"Marketing is the management process through which goods or services move from concept to consumers.  With 3DXCITE we are now able to work with our customers all the way through their entire value stream process."
According to the news release by Dassault Systèmes, the latest release of the 3DEXPERIENCE platform and the newly integrated capabilities from 3DXCITE creates a business platform that opens up the creative freedom to deliver emotional assets for digital, interactive marketing and sales experiences.
"From the artistry of an experience to its industrialisation, we can now literally engineer the excitement for consumers, from the first idea all the way to omni-channel digital marketing and sales," said Roberto Schettler, CEO of 3DXCITE at Dassault Systèmes.