3D Systems (3DS), the leading provider of advanced and comprehensive 3D digital design and fabrication solutions, has announced the acquisition of China's Easyway Design and Manufacture Co, including its wholly owned subsidiaries comprising the Easyway Group, for an undisclosed fee.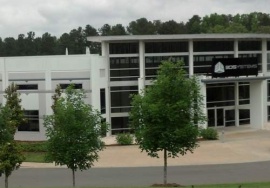 3DS's acquisition of China's leading 3D printing sales and service provider, which has key operations in Shanghai, Wuxi, Beijing, Guangdong and Chongqing, brings to 3DS extensive sales and service coverage, substantial service bureau production capabilities and long-term, key relationships with leading Chinese automotive, medical and consumer goods companies, including VW, Nissan, Philips, Omron, Black & Decker, Panasonic and Honeywell.
Simultaneously, the company announced the formation of 3D Systems China under the leadership of May Zhou, Easyway's founder.
Avi Reichental, President and Chief Executive Officer of 3DS, said the acquisition provided the company with a strong platform to scale its in-country Quickparts custom manufacturing operations and multiplexes its 3D printing reseller coverage.
"We are thrilled to join forces with Easyway and together expand our business in China. With operations in key Chinese cities and well-established 3D printing sales and service bureau operations, Easyway represents the cornerstone of our expansion plans for China," Mr Reichental said.
"We believe that the strong relationship and strategic fit between our companies, combined with Easyway's on-the-ground infrastructure, coverage and deep customer relationships, could present significant benefits for our customers, sizeable growth opportunities for us and long term value for our shareholders."