The Australian Made Campaign has welcomed the Australian Government's announcement that it will begin consultations and in-depth consumer research into its proposal to introduce a mandatory "Australian content" symbol for all locally produced food products.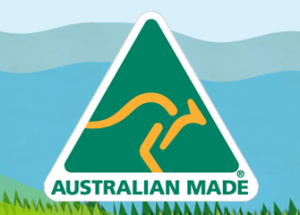 "This is a very important initiative of the Government and it is imperative therefore that the Government gets it right," Australian Made Campaign Chief Executive, Ian Harrison said in a media release.
"The Australian Made Campaign applauds the Ministers for Agriculture and Industry making country-of-origin branding a priority and looks forward to working closely with the Government on the introduction of the new system."
Minister for Agriculture Barnaby Joyce said the research was aimed at delivering clearer and more consistent country of origin labelling for food sold in Australia. He said the consultations will include a series of roadshows for businesses and consumers in both metropolitan and regional centres and consumer market research.
"Australian consumers have made it clear they want unambiguous and more consistent country of origin food labelling, so they can make more informed choices about the food they buy," Mr Joyce said.
"We hear clearly that consumers want more information about where their food has been grown and processed. I've received in the order of 26,000 emails and about 150 personally written letters asking us to make improvements to country of origin labelling, and more than a million Australians visited my website in response to the Government's announcement."
The not-for-profit Australian Made Campaign administers and promotes the Australian Made, Australian Grown logo, Australia's registered country-of-origin certification trade mark for all classes of Australian goods.
Mr Harrison said the rules for using the logo on food products are more stringent than the rules for making country-of-origin claims under Australian Consumer Law, adding that the Australian Made Campaign has been lobbying for that gap to be closed, and an education program to be rolled out to help increase understanding of country-of-origin claims and the value proposition of buying Australian made and Australian grown products.
"A tighter system for food labelling, coupled with a better understanding of that system by consumers, will give Aussie shoppers more confidence in what they are purchasing. A widespread education campaign will be an essential component of the revised system," Mr Harrison said.
"There is also an obvious role for the Australian Made, Australian Grown logo. It has been helping Australian farmers and manufacturers sell genuine Aussie products to consumers all around the world for nearly three decades. It makes good sense to build on that."