3D printing solutions giant 3D Systems has announced that it has signed a multi-national distribution agreement with the world's largest medical products distributor Henry Schein.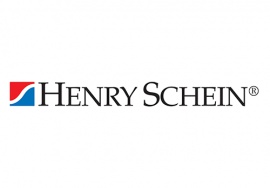 Now Henry Schein will offer the latest 3D Systems' dental 3D printers to its dental laboratory customers in the US, Canada, France, Germany, Australia and Thailand.
"3D Systems is an industry leader in high-fidelity, precision 3D printing. We are very pleased to offer our dental lab customers 3D Systems' high-performance 3D printers as part of our integrated digital dental solution," said Robert Gottlander, Vice President, Global Prosthetic Solutions, Henry Schein.
"We are excited to work with a leading digital dental solution provider of the calibre of Henry Schein. This agreement provides unprecedented access for our latest dental 3D printers with a world-class organization that is uniquely qualified to deliver integrated digital dental solutions, services and support to our mutual dental customers," said Kevin McAlea, Chief Operating Officer, Healthcare Products, 3DS.
Henry Schein will market and sell 3D Systems' micro-SLA ProJet® 1200 and its new ProJet® 3510 DPPro as part of its digital dental laboratory offering, which includes 3D scanners, software, installation and post-sales support.
"The new multipurpose ProJet 3510 DPPro 3D printer provides round-the-clock printing capabilities and features a large build volume, allowing lab managers to rethink maximum throughput and tighten production schedules. With the ProJet 3510 DPPro, labs can print enhanced, highly accurate wax-ups for crowns, bridges and partial denture frameworks, in addition to working models for crown and bridge, orthodontic, partial dentures, and dental models in USP Class VI-capable VisiJet® Stoneplast," reads the official press release by 3D Systems.
For more information, please go to www.3dsystems.com