Saputo Inc. has announced that it will acquire the everyday cheese business Lion-Dairy & Drinks Pty Ltd (LDD) based in Victoria, Australia, for $134.4 million in cash.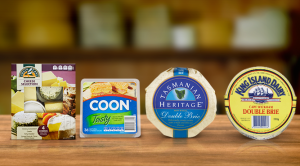 The transaction will be completed through Saputo's Australian subsidiary, Warrnambool Cheese and Butter Factory Co. Holdings Ltd. (WCB) and is set to be completed this May.
According to the official press release by Saputo, Lion-Dairy & Drinks everyday cheese business operations include cutting and wrapping, distribution, sales & marketing and intellectual property associated with the COON, Cracker Barrel, Mil Lel and Fred Walker brands.
The business generates annual sales of approximately CDN$156 million and employs approximately 170 people. The cut and wrap operations of the EDC Business are located in a building owned by WCB, which is adjacent to WCB's cheese manufacturing facility at Allansford.
"Our decision to sell is part of our broader three-year strategy to turnaround performance at LDD and drive sustainable profit growth.  We are focusing resources behind our biggest growth opportunities, which are in higher-value categories such as milk based beverages, speciality cheese and yoghurt," said Peter West, Managing Director of LDD in a media release.
"Warrnambool Cheese and Butter is ideally placed – with the right assets, business profile and manufacturing footprint – to take over ownership of Australia's leading everyday cheese business. LDD is delighted that this agreement secures jobs at the Allansford cut and wrap site, and ensures these iconic cheese brands can continue to be enjoyed by families into the future. We believe this deal appropriately values the business and delivers a win/win for all stakeholders – including our people, the Allansford community, local farmers, customers and consumers.  The proceeds of the sale will be invested behind our turnaround strategy."
Warrnambool Cheese & Butter (WCB) is the oldest dairy producer in Australia and one of the largest employers in south-west Victoria with over 480 employees in its sites in Allansford, Mount Gambier and Port Melbourne.
Saputo acquired 87.92% of WCB shares in 2014 following a four-month long bidding war between Saputo, Murray Goulburn and Bega Cheese.
Canada's number one dairy processor Saputo sells its dairy products in more than 40 countries under well-known brand names such as Saputo, Alexis de Portneuf, Armstrong, Baxter, Dairyland, Dragone, DuVillage 1860, Friendship, Frigo Cheese Heads, Great Midwest, King's Choice, Kingsey, La Paulina, Milk2Go, Neilson, Nutrilait, Ricrem, Salemville, Scotsburn, Stella, Sungold and Treasure Cave.