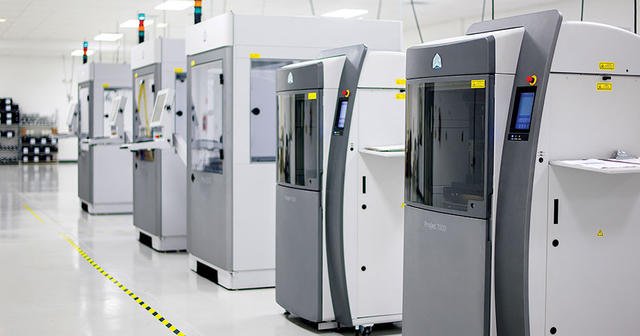 Global additive manufacturing solutions company 3D Systems has unveiled plans to add more than 9,000 m2 to its existing headquarters campus in Rock Hill, South Carolina, as part of its restructuring and reorganisation plan announced last year.
The planned expansion will see 3D Systems consolidate its materials manufacturing, quality, and logistics operations, with new and expanded materials development laboratories to improve operational efficiencies, accelerate solution development and reduce time to market.
3D Systems President and CEO, Dr Jeffrey Graves, said the company will also expand its customer collaboration and training facilities, as well as its advanced manufacturing capabilities for both metal and polymer components, creating over 50 new jobs over the next five years.
"This expansion of our Rock Hill campus allows us to bring together key elements of the business to gain efficiencies, and to accelerate innovation and customer adoption of additive manufacturing on an industrial scale," Mr Graves said.
"Through our restructuring and investment activities, we will bring new jobs to the area over the next five years which will contribute to the economic development of Rock Hill and South Carolina.
"The combination of state-of-the-art facilities; renowned hardware, materials, and software; and our leadership in application knowledge will be a catalyst for us to take our innovation to new heights – providing additive manufacturing solutions for specific, high-value applications in growing markets."