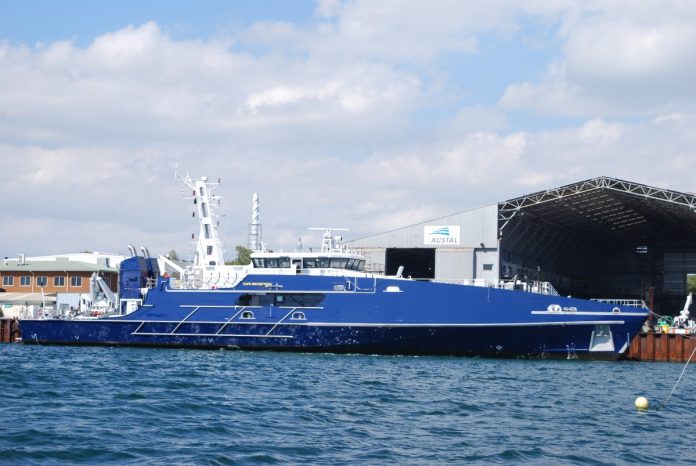 The Royal Australian Navy (RAN) accepted delivery of Cape Inscription, the second Cape-class patrol boat to enter service in 2017.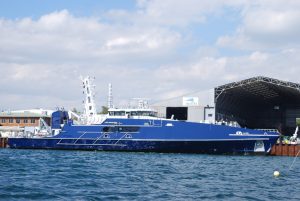 Inscription is the tenth Cape-class vessel designed and constructed by Austal and the second that was delivered to the RAN following the acceptance of Cape Fourcroy in April 2017.
Austal CEO David Singleton said the delivery confirmed Austal's capability to design and construct world class defence vessels, a record that has seen the company build 74 patrol boats for domestic and international markets since 1998.
"Austal is proud to have delivered Australia's entire border patrol capability over the past 19 years, through the Bay, Armidale and Cape-class patrol vessels. This work has enabled us develop an unrivalled local shipbuilding capability – we have a highly motivated and competent workforce and a comprehensive supply chain from across Australia. " Mr Singleton said.
"With the delivery of Cape Inscription and construction of 19 steel Pacific Patrol Boats underway, we are now preparing for both the Offshore Patrol Vessel (OPV) and Future Frigate projects, which are due to commence next year."
The shipbuilder has entered into a 50:50 joint venture partnership with German designer Fassmer for the Federal Government's $3 billion offshore patrol vessels (OPV) program, will involves the construction of 12 vessels for RAN from 2018.
The JV partners, which are competing for the OPV contract with Damen and another German shipbuilder, Lurssen, recently announced a new design office in Adelaide to support the project.
"Complementing experienced design and project management team members from both Austal and Fassmer, locally recruited designers and project managers will help establish the new Adelaide office from June 2017," the shipbuilder said earlier this month.