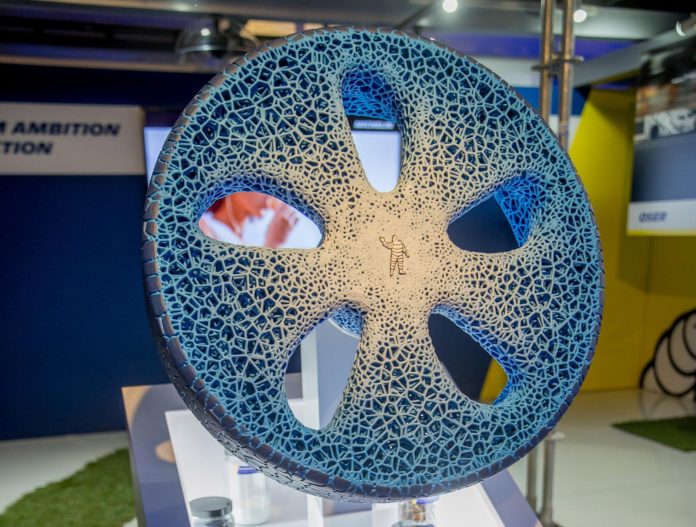 Michelin's groundbreaking concept tyre, called VISION, has been selected among TIME Magazine's influential "25 Best Inventions of 2017".
Designed as both a wheel and a tyre, this airless, connected, rechargeable, customisable and organic tyre was introduced earlier this year at Movin'On 2017, the international summit for a sustainable mobility.
The tyre, which is composed of 3D printed bio-sourced and biodegradable materials, incorporates a myriad of technologies including sensors that provide real time information about its condition.
Commenting on the announcement, Mr Terry Gettys, global head of research and development for Michelin Group, said:
"On behalf of Michelin and the many designers and engineers involved in bringing the Vision concept to life, we are honoured to receive this recognition from the editors at TIME Magazine," he stated.
"We believe the Vision concept is as beautiful as the natural world that inspires it, combining multiple technologies that together project the course for Michelin's innovation in the years ahead. The ideas presented in the Vision concept have taken hold among vehicle designers, demonstrating a feasible vision of how the tire can provide essential contributions to sustainable mobility in the future."
Image credit: Jimmy Hamelin / michelinmedia.com