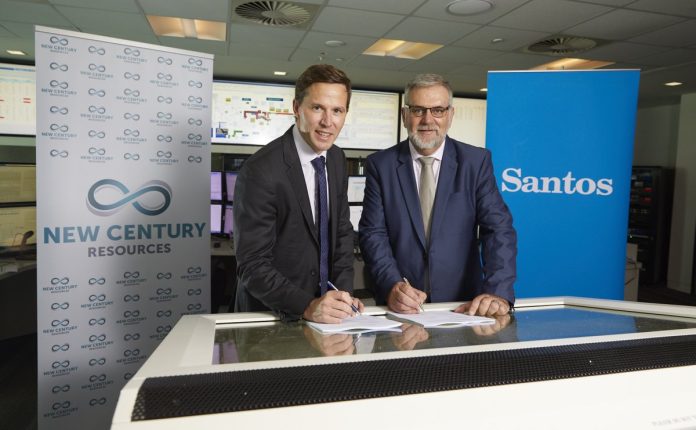 Australian zinc producer New Century Resources and leading independent oil and gas producer Santos have inked a new deal that will generate 240 jobs and further bolster the Mount Isa's resources industry.
Under the agreement, Santos will supply around 9 petajoules of gas to New Century Resources' tailings operation near Mount Isa which produces high-grade zinc concentrate.
Minister for Natural Resources, Mines and Energy Dr Anthony Lynham said the contract will provide the company with enough electricity to produce half a million tons of zinc concentrate annually from its industry leading economic rehabilitation project.
"We know that gas supply is a critical factor when businesses make decisions about when and where they invest, expand and create jobs," Dr Lynham said.
"This investment in our regions, which is worth in the order of $100 million, is evidence that Queensland has the right policy settings to drive investment to our regions.
"This is a massive shot in the arm for the State's North West and its minerals province."
New Century Utilities Manager Michael Pitt said the Santos Gas Supply Agreement not only provides the required gas supply volumes for restarting operations but also significant flexibility during ramp up at the mine.
"After a highly competitive tender process for the supply of gas, we are thrilled to have entered into a long term contract with our partners at Santos and look forward to a strong working relationship as we transition into full operations at Century," he added.
Santos Executive Vice President Marketing and Trading, Mr Phil Byrne said Santos was 'delighted' to have been chosen to supply gas for New Century's Century Zinc Mine.
"Santos is absolutely committed to working in partnership with Australian industry to deliver competitively-priced domestic gas and this is a great example of that commitment," Mr Byrne said.
"Santos appreciates the tremendous support of Minister Lynham and the Queensland government for the gas industry and the benefits it brings in terms of jobs, investment and economic sustainability for regional Queensland communities and for the state."