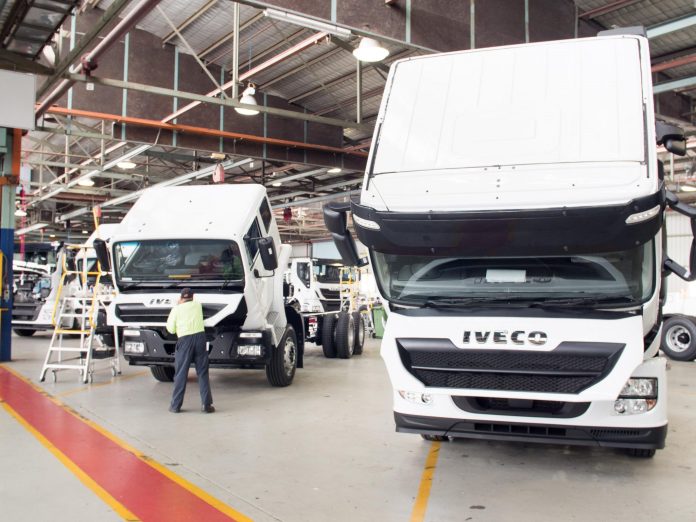 Iveco has made good on its promise to increase the range of models manufactured at its Melbourne facility with the announcement that the previously imported Strails range is now being assembled locally.
Previously sold in Australia as the Stralis ATi, this formerly imported model began local assembly at the beginning of 2018 under a new model nomenclature (AT) that signifies its local assembly status.
Iveco said the addition of a second Stralis model to the local manufacturing mix would greatly benefit the local manufacturing industry.
"In welcome news for the broader local manufacturing industry, selected components including mirrors, wheel angles, trailer connections, batteries, wheels and liquids are now all sourced locally," the company said in a statement.
"In the longer term the positives are even greater – the addition of a second Stralis model to the local manufacturing mix providing economies of scale, increased commonality of parts and a strong business case to further increase the scope of local manufacturing works. As a result, in the future IVECO's Australian workers will have greater involvement in the assembly process of these models."
IVECO Australia Marketing Manager, Darren Swenson said the addition of the Stralis AT to the local production mix has seen the Dandenong facility undergo investment in tooling and software that could also be used for other models in the future.
"IVECO is one of few truck brands that continue to manufacture here – this latest expansion in Australian-based production demonstrates the company's commitment to having a strong local manufacturing presence," Mr Swenson added.
"The addition of Stralis AT variants to the local production mix along with the validation of new power plants and other initiatives is great news for the local workforce and our third party parts suppliers but also for Australian truck buyers who can further reap the benefits that locally-manufactured vehicles provide."
"The expansion of local production not only reflects a strong belief from IVECO Australia that local manufacturing is sustainable, but the initiative is also strongly supported by IVECO's parent company, CNH Industrial."
Image credit: https://www.iveco.com.au