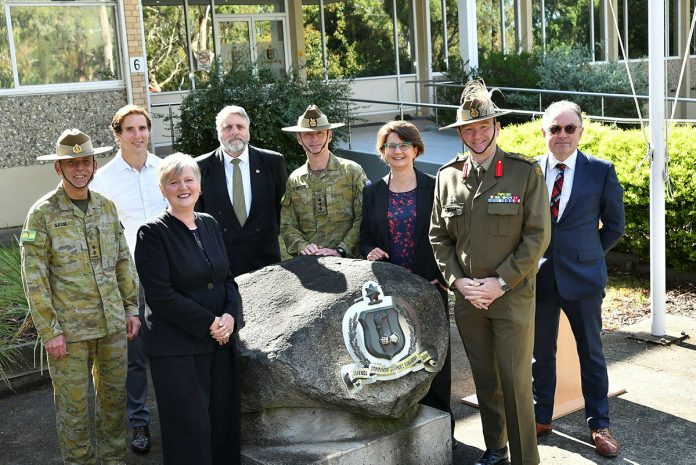 The Federal Government has awarded a $50 million contract to a Victorian education and training provider to provide specialty skills training for the Defense Department.
The Box Hill Institute, located in Melbourne's CBD, has been awarded a five-year contract renewal to continue providing technical and trade training to Army, Air Force, and Navy personnel.
The training will be provided by the Defence Command Support Training Centre, which is based at a number of Australian Defence facilities.
It will entail training new and existing ADF soldiers in cyber, communications, military policing, and intelligence.
Defence Industry Minister Melissa Price said the contract showed the Federal Government's appreciation of the significance of ensuring the ADF has the best, most sophisticated capabilities to defend Australia.
"We know that our sailors, soldiers, and aviators must have the best training support available, both now and into the future," Minister Price said.
"We are facing a deteriorating strategic environment where the challenges we face are constantly changing.
"This means our training must be cutting edge and adaptable to ensure we are ready to deal with the threats at hand, and I am extremely confident that this contract will ensure that happens.
"The Box Hill Institute has considerable experience working hand-in-hand with military instructors and I am confident that it will continue to provide highly effective training."
Roughly one out of three trainees are new to Defence, completing their initial training in their trade, and the remainder return to complete their career advancement training.
According to Minister Price, the contract will adjust to the Department of Defense's future learning needs, including supporting increase in training capacity.
Since 2014, the Box Hill Institute has been training personnel of the Royal Australian Navy, Australian Army, Royal Australian Air Force, Australian Public Servants, and foreign military.
The CST program now trains about 1200 personnel of the Defence Forces each year.
Image credit: https://images.defence.gov.au/assets/Home/Search?Query=20211203xxx0000000_0003.jpg&Type=Filename