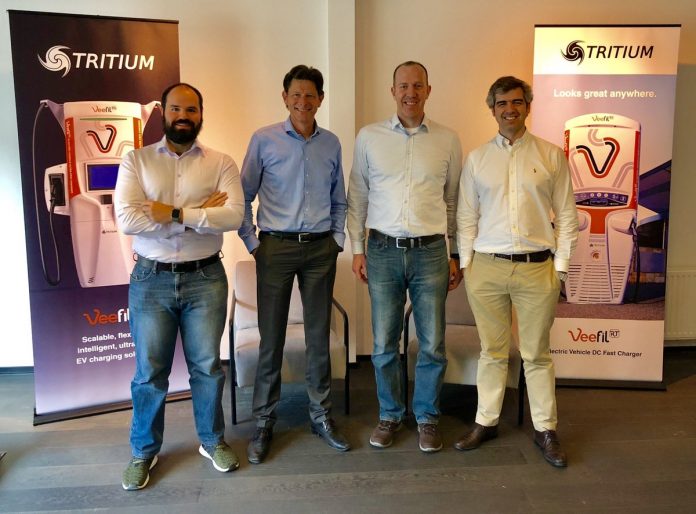 Tritium has received an order for 12 Veefil-RT 50kW DC fast chargers that will be deployed in Hungary as part of a large roll-out of new electric car charging network across the country.
The order was made by NKM Mobilitas, a subsidiary of the Hungarian utilities provider which plans to install 100 e-chargers in strategic locations across Hungary to support the country's rapidly growing EV market.
Szabolsc Balogh, Managing Director NKM Mobilitas said the initial order was a significant step towards establishing a network that will cover the whole country.
"Although today, it is mainly companies that are buying electric cars, 80-85 percent of the charging takes place in homes or underground parking garages," Mr Balogh explained.
"Only approximately five percent of charging points are located on autoroutes or motorways with the rest in public areas."
He said Tritium's fast chargers will be installed in the second half of 2018.
"The Tritium fast chargers are strategically vital to our charging network vision," he continued.
"The Tritium chargers are around 25 times faster than home chargers. They were also recommended by Fortum Charge & Drive, whose software underpins our charging network. We were impressed with the Veefil-RT's small footprint and light weight – it only weighs about 170kg compared to up to 600kg for other 50kW fast-chargers."
"Additionally, the use of liquid cooling technology will reduce future maintenance requirements. There is no need for regular filter replacement as is common with air cooled fast chargers."