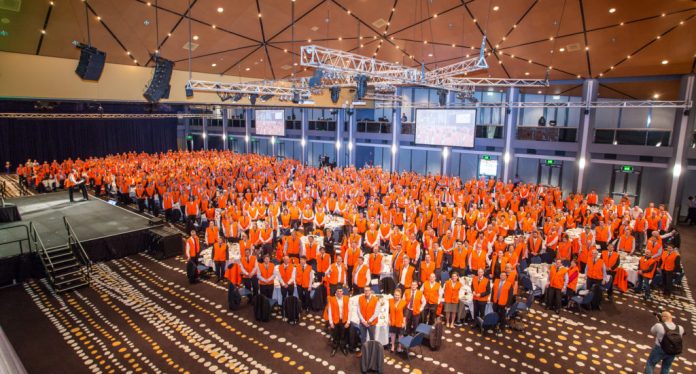 The Queensland Resources Council (QRC) has urged Victorian manufacturers to relocate to Queensland to avoid cutting staff numbers.
It comes after the Victorian State Government unveiled plans to permanently ban unconventional gas exploration and development in the State.
QRC Chief Executive Ian Macfarlane said the move would reduce job creation and investments for Victorian manufacturers and large gas users while spiking gas prices in the process.
"Victoria is shutting up shop when it comes to gas exploration. That means it's also shutting down opportunities for manufacturers and other gas users," Mr Macfarlane said.
"If Victoria doesn't want the jobs and investment, then Queensland does."
"In complete contrast to what's happening in Victoria, in Queensland our gas industry is continuing to invest and explore to supply the gas the East Coast market needs and to keep people in their jobs."
In support of his claims, Mr Macfarlane pointed out the Queensland Government's call for tenders on a block designed specifically to supply local manufacturers. He also noted the Government's move to award Armour Energy and a Shell/Santos Joint Venture rights to explore for more than 900 square kilometres of land neat Surat, with conditions that the gas supply the domestic market.
"Queensland has a long and successful history of balancing the development of resources industry with the outgoing prosperity of the agricultural industry. That's translated to more than $387 million in payments to farmers who co-exist with the gas industry, proving to be an important extra source of income during the drought," he continued.
"Not only is Victoria sending a message that it doesn't want to keep jobs and investments at home, the fact is I will also rely on Queensland gas flowing down South to keep the lights on."
"Victoria's loss is Queensland's gain. Our Queensland resources industry supports more than 300,000 jobs, pays more than $4 billion in royalty taxes and creates opportunities for regional communities. The more resources investments we have, the better for all Queenslanders."
Image credit: https://www.qrc.org.au/about/