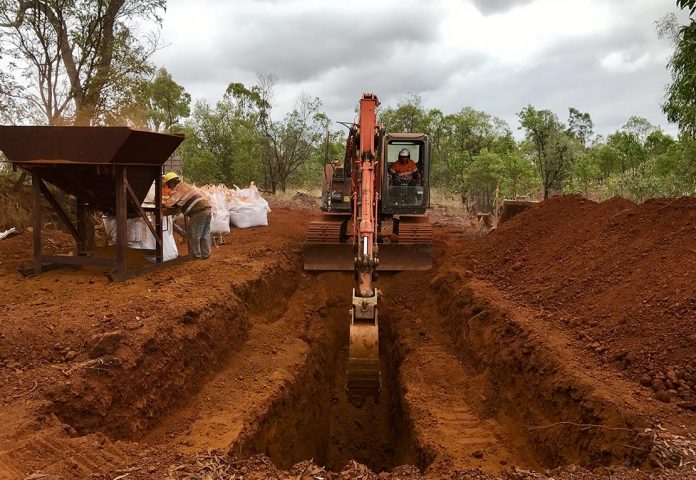 ASX-listed Australian Mines has announced that its $1.4 billion Sconi project in North Queensland has been declared a Prescribed Project by the Government of Queensland.
Located in the historic mining town of Greenvale, the Sconi project aims to produce nickel, cobalt and scandium for use in battery manufacturing, electric vehicles and similar high technology applications for export markets.
Australian Mines Managing Director, Benjamin Bell, said the move will assist in streamlining Sconi's progress through the final stages of regulatory approvals and fast-track its future development.
"The declaration of Prescribed Project status for Sconi will provide us with co-ordinated agency support from the State Government as we move into the final stages of our approvals and development pathway for the Project, outlined in a Bankable Feasibility Study released in November 2018," Mr Bell said.
The move was welcomed by QRC Chief Executive Ian McFarlane, who encouraged the Government to promote exploration for coal, minerals, petroleum and gas across the State.
"The approval announced by Premier Annastacia Palaszczuk and the State Development Minister Cameron Dick follows the important work in exploration and proving up the resource led by our member Metallica Metals," he said.
"By proving up these resources, the industry can attract more investment, create more jobs, deliver more exports and generate more royalty taxes for the Government and all Queenslanders."
If approved, the project would process two million ones of ore per annum, producing an estimated annual average of 8,500 tonnes cobalt, 53,000 tonnes of nickel sulphate and 77 tonnes of scandium.
It would create some 500 new jobs during construction and an estimated 300 full-time employment opportunities in the region over its initial 18-year life.
Image credit: https://australianmines.com.au/sconi