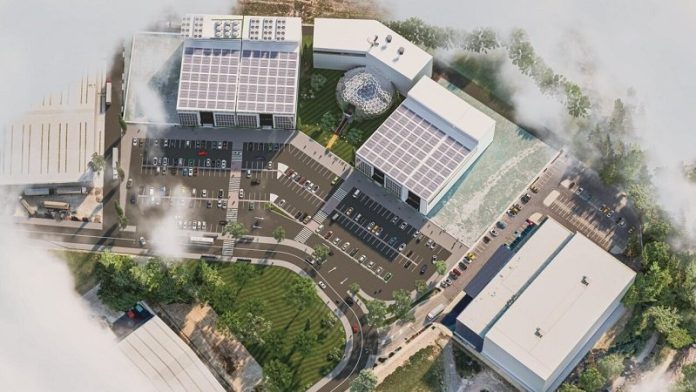 The Federal Government and the South Australian Government are contributing $20 million each towards a job-creating satellite manufacturing hub in South Australia that will accelerate the sector's growth.
Fleet Space Technologies' $66 million project, which is expected to create 221 local jobs, as well as more than 1000 others indirectly, will be located at Australian Space Park at Adelaide Airport.
The purpose-built facility will drive collaboration between Australia's local space manufacturers to build innovative satellites and rockets, making South Australia the largest manufacturer of satellites in the country.
Minister for Industry, Energy and Emissions Reduction Angus Taylor said the Federal and State funding would supplement industry investment into the Australian Space Park by Fleet Space Technologies, AT Space, Alauda and Q-CTRL.
"Space technologies are drawn on every day by Australians when using navigation systems in their cars and smartphones, by farmers to monitor the health of their crops and by emergency workers to plan and respond to bushfires," Minister Taylor said.
"This is a huge opportunity for Australia. Our space businesses are already globally-recognised but these investments are about driving their potential to scale up and create more high-value jobs for Australians.
"Not only will this investment in South Australia help grow our space sector, it will foster the next generation of space manufacturers and researchers."
Flavia Tata Nardini, CEO and Co-Founder, Fleet Space Technologies said the company, in collaboration with a number of partners, will assist local businesses in fields such as defense, communications, and precision engineering in entering the space supply chain and leveraging local robotics and automation skills.
The Space Manufacturing Hub is set to be one of the most advanced facilities of its kind in the world," Ms Nardini said.
"It will create a common user facility that will support Australia's rapidly growing space industry and its overall space ecosystem."
Image credit: https://fleetspace.com/news/further-growth-for-fleet-space-technologies-as-australian-government-announces-award-of-20million-aus-in-grant-funding-to-build-space-manufacturing-hub-in-south-australia