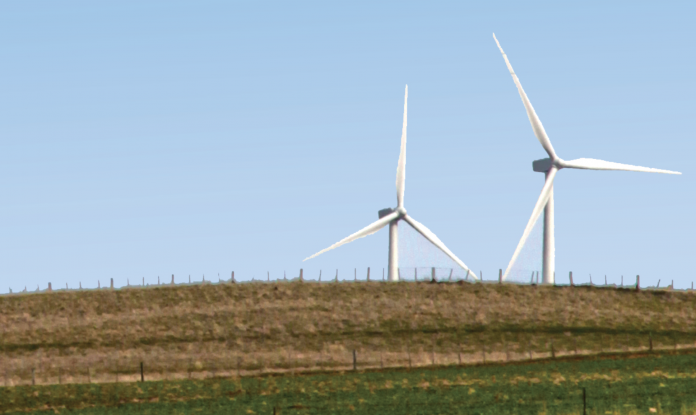 Advertorial Content
This March, Flow Power revealed businesses that signed onto their Corporate Renewable Power Purchase Agreements (PPAs) saved $14M collectively since their contracts began at the start of 2018.
Now, just over two months later, the savings are still growing. Businesses have saved an additional $1.4M, bringing total savings since the start of 2018 to $15.4M.
Flow Power, the 100% Australian owned Energy retailer, was created back in 2008 by an energy management specialist who had a vision of how businesses can transform the way they buy power.
Through this approach, Flow Power offers solution packages that provide a direct link to the wholesale market and the opportunity to rely on advanced energy technology to generate savings. This provides businesses with the unique prospect to learn when and how they can cut costs.
In other words, Flow Power provides its clients with ways to adjust their usage in accordance with market changes and save money as a result. This will allow companies to redirect these funds to the sectors and aspects of their business that are in need of attention and investment.
For years now, Flow Power has been one of the leaders in the Australian energy market due to its innovative approach. Last year, the company received a major investment from the Canadian Pension fund OPTrust, which provided the basis for the expected expansion and transformation that the company has gone through, including the growing focus on renewables and the expansion of its client base.
Currently, Flow Power offers a wide range of Power Purchase Agreements (PPAs) to companies, which include a fixed percentage of wind or solar output direct from a renewable generator.
The PPAs are long term agreements which translate to long term benefits by integrating renewable energy into the grid, resulting in an overall boost of renewable investment in the Australian market.
PPAs help integrate renewables into the grid and drive renewable investment in the Australian market. These deals see businesses contract a portion of their consumption from large-scale wind and solar generators and provide low-cost power over the long term.
One of these businesses is Ascham School, which has made the ambitious commitment to being 90% powered by renewables, becoming the first school in NSW to enter into a PPA.
Ascham School Business Manager Mrs Candice Heapes comments, "Our growing focus on sustainability as part of our strategic plan, spurred us on to look at alternative options and sources of energy. At Ascham, the whole school is committed to sustainable actions, so drawing energy from wind and solar farms is a terrific step in greening our future".
Flow Power's ever growing customer base for renewable power purchase agreements includes Olam Orchards, ANCA Machines, Yarra Valley Water and Burra Foods, to name just a few.
Byrne Vineyards is another Flow Power success story. As a client of Flow Power since 2009, they are handling any fluctuation on the energy market in the most efficient way possible thanks to the long term partnership with the energy provider.
"They seem very capable. A group of experts who've been in the industry a while. For us buying wholesale is just good business. We're communicating with real people. Before we dealt with big business and you never knew anybody's name," says the owner, Terry Byrne.
Flow Power stresses the importance of the increase in demand for Corporate Renewable PPAs as a positive sign for the future in which renewable energy will be the go-to source for all businesses, large and small. It has already committed more than 50MW of renewable energy since March, leaving just 42% of its wind and solar offering for grabs.
Flow Power's offering of PPAs is structured in such a way that it fits the needs of all types of businesses; businesses of all sizes can take advantage of this opportunity to cut energy costs and reap long term benefits.
Flow Power is a licensed electricity retailer in NSW, Victoria, Queensland, South Australia and Tasmania.
If you are interested in turning to renewable energy and cutting the power costs for your business, large or small, you can apply for a PPA by entering your name on the List by clicking here.
For more detailed information, please contact Flow Power:
Telephone: 1300 08 06 08
Email: go@flowpower.com.au
Website: Flowpower.com.au