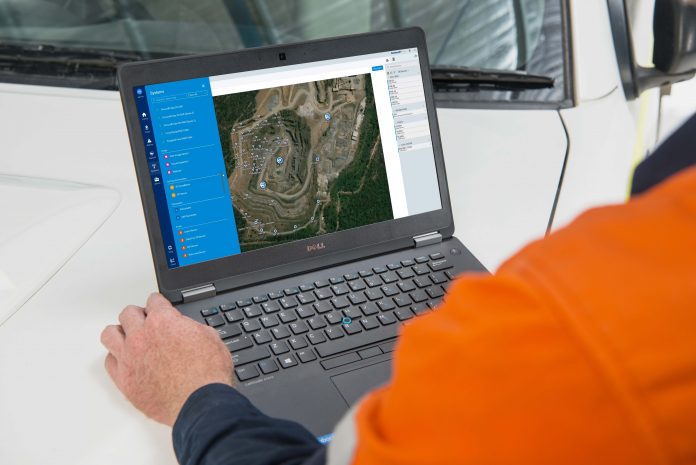 GroundProbe, the leading provider of safety solutions to the global mining industry, has announced the launch of a new data aggregation software for geotechnical sensor monitoring.
Dubbed 'MonitorIQ', the all-new software revolutionises how users consolidate sensor data to correlate and identify trends through the centralisation of all monitoring data into one dashboard and analysis platform.
In addition to allowing users to collate and compare data from more than 120 sensor types on one platform,  MonitorIQ can also consolidate data across multiple sites be they mines, tailings dams, natural landscape hazards or other built structures.
GroundProbe's CEO Brian Gillespie said MonitorIQ is currently being rolled-out globally across the GroundProbe customer network, which spans 30 countries.
"We are delighted to announce the addition of MonitorIQ to our portfolio of innovative solutions" Mr Gillespie continued.
"With our customers using so many different sensors gathering different types of information, there is a growing need for a single platform that consolidates this data whilst still providing the analysis features they know and love."
MonitorIQ comes built-for-purpose with GroundProbe's patented geotechnical analysis software, SSR-Viewer, giving users the freedom to access its all-inclusive suite of visualisations and safety-critical charting and alarming tools, on-the-fly, direct from MonitorIQ.
Lachlan Campbell, GroundProbe's VP of Marketing and Technology said the new softare completely eliminates the need for users to switch between multiple platforms when working with any data collected on-site.
"This combined with SSR-Viewer's deep dive analysis capability presents an interface that is integrated and intuitive," Mr Campbell continued
"Safety has been and always will be our number one priority, and this solution will ensure efficient and effective decision-making to provide maximum safety."
Established in 200, GroundProbe is part of Orica Monitor – a newly formed division of Orica – which is dedicated to providing advanced monitoring technology solutions across both the mining and civil industries.
Image provided