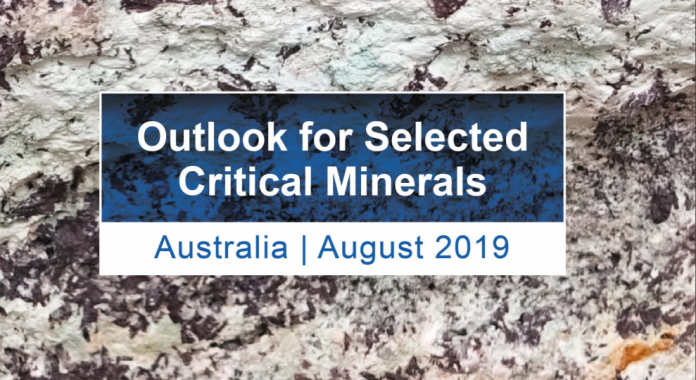 A new report prepared by the Office of the Chief Economist has revealed that Australia holds a considerable potential to become a leading supplier of six critical minerals including niobium, rare earth elements, cobalt, antimony, magnesium and tungsten.
The Outlook for Selected Critical Minerals: Australia 2019 report, which details the market dynamics and consumption outlook for the six critical minerals it focuses on, identifies the country as one of the top six resource holders of each commodity.
Minister for Resources and Northern Australia Matt Canavan said the report comes at a time when critical minerals are of great interest because of their pivotal role in many technologies.
"The boom in electric vehicle, battery and magnet manufacturing is expected to add even further strength to the growing demand for Australia's critical minerals," Minister Canavan said.
"This report complements the Critical Minerals Strategy released earlier this year, and helps highlight current critical mineral projects in the development pipeline, including cobalt, tungsten and rare earths projects."
Australia is the world's largest rare earths producer outside China and is well placed to help meet global demand given its resource endowment, mining capability and existing processing infrastructure.
Additionally, the country's resources of critical minerals such as antimony, cobalt, lithium, magnesite, manganese ore, niobium, tungsten and vanadium, all rank in the top six globally.
"We are among the top six resource holders in the world for the focus commodities, meaning there is potential for additional production and investment," the Minister continued.
"As the third largest producer of cobalt, with more capacity in the pipeline, we have an incredibly important role to play in providing a secure and ethical cobalt supply to the world, the Minister continued.
"Australia's world-class niobium deposits, which aren't currently being exploited, will show the potential of Australia's resources and development projects to bring new production to world markets.
Mr Canavan also noted the enormous potential for Australia to tap into currently undiscovered resources.
"Our established mining areas only cover 20 per cent of our landmass, which means the 80 per cent of our continent which is unexplored is holds enormous potential for future finds," he said.
"As a government, we are already targeting the three 'i's to help foster our critical minerals sector – investment, innovation and infrastructure – to the clear the way for more development."
The report is available here https://www.industry.gov.au/data-and-publications/outlook-for-selected-critical-minerals-2019-report
Image credit: https://www.industry.gov.au