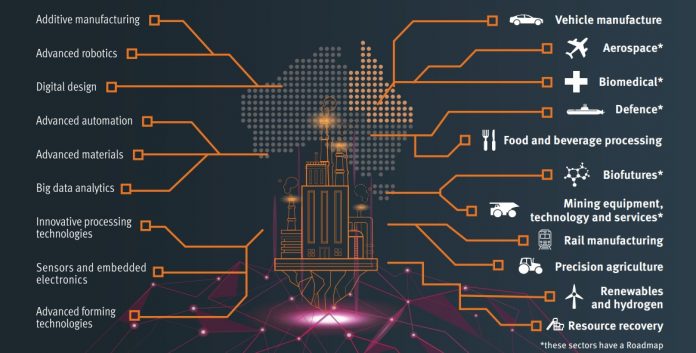 Media Release
The Palaszczuk Government has today officially opened the $10 million Cairns Manufacturing Hub and has released a new plan to help skill up Queensland's future workforce.
Minister for Manufacturing Cameron Dick said the manufacturing hub, located at TAFE Queensland's Cairns Campus, was one of three hubs being established in regional Queensland through a $30 million, three-year Queensland Government investment.
"The opening of the Cairns Manufacturing Hub continues our delivery of facilities and services that will strengthen and grow regional manufacturing, skills and jobs," Mr Dick said.
Mr Dick said the Cairns manufacturing sector contributed $787 million to the Queensland economy in 2017-18 and employed 6300 people locally (as at September quarter 2019).
"The Cairns Manufacturing Hub will initially focus on growing the marine, aviation and food production sectors, and it's already delivering results," he said.
Key achievements include:
Developments towards an advanced fibre composites maintenance and repair facility with access to 3D printing technologies for aviation, defence and superyachts
The delivery of advanced welding (ISO9606) training which will support the marine sector, particularly for future defence and commercial sustainment work
Funding of $650,000 over three years to support the FNQ Food Incubator, a group of local food experts collaborating to support early-stage food processors in FNQ to commercialise and scale-up their products
Mr Dick and Training and Skills Development Minister Shannon Fentiman also launched the Skills Implementation Plan for Advanced Manufacturing, to help employees build a highly skilled advanced manufacturing workforce, ensuring Queensland has the workforce to meet increasing demand.
"We have consulted with employers, workers, unions and the education and training sector to create a plan to develop the manufacturers, engineers, scientists and technicians of tomorrow," Mr Dick said.
Ms Fentiman said TAFE Cairns will be the hub of training and development in the far north region, with construction to start early next year on the $15 million works to upgrade facilities.
"This significant investment, along with the new manufacturing hub and Skills Implementation Plan, is all part of our long-term plan to ensure we have the skilled workforce for the jobs now and into the future," Ms Fentiman said.
"We want all Queenslanders to have access to world-class training facilities."
Member for Cairns Michael Healy said the Palaszczuk Government's $15 million investment in the Cairns TAFE campus is part of a $105 million commitment to campuses across the state.
"Work will soon start on a new hospitality and beauty training precinct, as well as upgrades for trades training and performing arts facilities," Mr Healy said.
TAFE Queensland (North Region) Acting General Manager Tim Campbell said the Manufacturing Hub would promote collaboration between industry and vocational, tertiary and secondary education providers.
"They will enable greater access to expert advice and support for advanced manufacturing across a variety of sectors," Mr Campbell said.
General manager (manufacturing) of Cairns-based marine manufacturing, engineering and shipyard company Norship Steve Howarth said the Cairns Manufacturing Hub was an important initiative for business in the region.
"Making a facility like the hub available for local businesses shows excellent foresight for the important role advanced manufacturing will play," Mr Howarth said.
Local Cairns manufacturers will also soon be able to access robotics and automation infrastructure through the Advanced Robotics for Manufacturing (ARM) Hub in Brisbane.
The ARM Hub is an advanced manufacturing initiative being delivered in partnership with the Queensland Government, QUT, Urban Arts Projects (UAP) and other organisations.
Mr Dick said the initiatives are all part of the Palaszczuk Government's Advanced Manufacturing 10-Year Roadmap and Action Plan to grow manufacturing productivity and innovation across Queensland.