More than 600 rail manufacturing jobs are at risk of being redundant in Hunter Valley if the industry is not reassured of its future, according to the Australian Manufacturing Workers' Union (AMWU).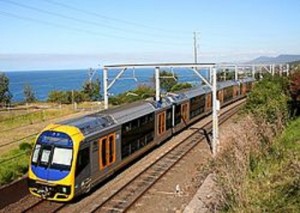 ABC News has reported that AMWU assistant state secretary Steve Murphy will be meeting with UGL and Downer EDI, along with other contractors this week, to discuss the situation of the industry.
"We then want to take that information, so it's factual information to all of the local state members," Murphy said.
"We'll talk to them about giving a commitment to secure those local jobs and those workers' families financial security for the future by advocating on their behalf to the state government that those trains future purchases should be built in Newcastle."
AMWU says UGL's work on the Oscar (Outer Suburban Railcar) project and Downer EDI's train contract in Watarah are both in the final stages of completion.
However Mr. Murphy says the state government must give the region some certainty on the future of rail manufacturing. The government is yet to issue new contracts for train carriages despite announcing the proposal North-West and South-West rail links last year.
"We do know that there is a need on the network both with the aging fleet and with the number of people that want to catch public transport that there's be a requirement to renew the fleet and to purchase more trains," he said.
"What we need is some undertaking from the government that they do intend to purchase trains firstly and secondly a commitment that those trains are going to be built locally."
In June the AMWU said it will step up the pressure on the Liberal-National NSW Government to provide opportunity for local suppliers in railroad manufacturing.
AMWU demanded that the O'Farrell Government lock in a local content policy for the $9 billion North West Rail Link in Sydney to ensure that at least 75 per cent of the steel, building materials, components and rolling stock is sourced from Australian companies.