Six Australian companies, including the world's fourth largest iron ore producer and a manufacturer of conveying and materials handling systems, were recognized at the AustCham Westpac Australia-China Business Awards (ACBA) for their contribution to the growth of commercial ties between the two countries through their products and services.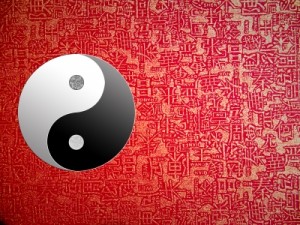 ACBA was established 20 years ago to recognize the Australian business interests entering China, according to the media release from Austrade. This year's winners come from a diverse range of industries from steel and engineering to personal care, to hotel management.
The 2013 ACBA winners are:
Westpac Business Excellence Award for Large Enterprise – BlueScope Buildings Asia
Austrade Business Excellence Award for Small and Medium Enterprises – Mitchells Equipment (Hebei) Company
AustCham Greater China Business Excellence Award for Start-up Enterprises – Pinpoint China
Green Resources Capital Business Excellence Award for Sustainable Development – Eco & More Pty Ltd
Cheung Kong Infrastructure Award for Greatest Impact on the Australia-China Bilateral Relationship – Fortescue Metals Group Ltd
Westpac Special Recognition Award – Argyle Hotel Group
Australian mining company Fortescue is the fourth largest producer of iron ore in the world, with holdings of more than 87,000 km2 located throughout the Pilbara region in Western Australia.
Mitchells, which has been in business for 30 years, designs and manufactures heavy duty equipment including different types of conveyor systems, rotary scalpers, jet pulse filters and hoppers.
Family business Eco & More produces a wide range of chemical-free, biodegradable products, from all-purpose cleaners, to body wash, and baby care products.
The awards were recently held in Beijing's Grand Hyatt, where the Australian Chambers of Commerce in Greater China and Westpac Banking Corporation named the winners.
Westpac Group's Chief Executive Officer, Mrs. Gail Kelly gave the night's keynote address.
"As Australian business leaders, we have a remarkable connection with Asia, and opportunity to be part of the Asian century," said Mrs. Kelly.
Meanwhile AustCham Beijing Chairman David Olsson said the Australia-China Business Awards have come a long way in its 20 year history to showcase companies that contribute to the "vibrant" and "robust" commercial relationship between the two countries.
"The united Australian Chambers of Commerce across the Greater China region are proud to support iconic Australian businesses to the entrepreneurial enterprises which are breaking new ground in China."
The ACBA awards rotate yearly through each of the cities in the Greater China network and will be moving to Shanghai in 2014.