The local fashion industry has been struggling in recent months due to the high cost of manufacturing and the latest casualty comes from Western Australia where a clothing line has been put on hold.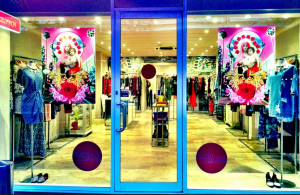 ABC News has featured Perth-based designer Poppy Lissiman who is ceasing production of her fashion label due to the unmanageable production costs.
Lissiman says she will be looking at manufacturing from China once she has figured things out. For now she is focused on running her boutique in Claremont where she sells dressy day and evening wear.
"It's just getting too expensive unfortunately," Lissiman said in the ABC interview. "You just can't compete with people who are getting their stock manufactured in Asia, China, Indonesia, Bangladesh, India."
Local industry estimates show that around 125 designers from Western Australia have already moved manufacturing overseas.
In spite of this some designers are still determined to make things work in Australia.
Designer Garth Cook has thought about moving production overseas, but decided to cut costs instead to keep manufacturing in Perth.
"The reason I started my business here in Perth was because I wanted to," Cook said.
"I wanted to work with local people, I wanted to be able to go to the manufacturer and have a look at the garments being produced."
While there is the growing trend of manufacturing offshore, there are still certain risks that designers face with this set-up such as the difficulty of not being able to check the garments without flying to Asia, which in itself is a costly endeavor.
The organizers of Perth Fashion Festival say they are doing more beyond the annual festival to support local designers. The group has restructured its focus more on advocating local labels in response to the challenges being faced by the local WA fashion industry.
"I'm going to be hopeful on it and say that we can maintain a stronger and growing industry here within WA because it's so important," said Perth Fashion Festival's Aleksanda Gajda.