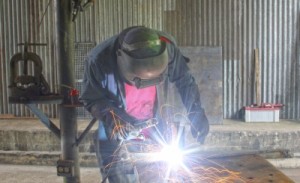 The AI Group surveyed 330 businesses across various sectors to find out how they rank business policies. Participants were asked to rank items which represent the priority of the Australian Government for the next three years.
Industrial relations reform to boost productivity is the overall number one ranked policy by Australian businesses (based on weighted average), with almost a quarter of the respondents (23.1%) ranking it as the top priority. Over 30 percent of manufacturers indicated this as the highest priority of the next Federal government. Industrial relations reform is a primary concern of many medium and large manufacturers that usually have a high number of employees who are part of trade unions.
Reducing red tape and regulatory duplications came in at second place with 23 percent of respondents ranking it as their top priority. This business policy is particularly important for small businesses, 30 percent of which placed it on the top spot.
According to AI Group Chief Executive Innes Willox, this in part reflects the onerous time commitment required of owner-managers in complying with regulatory obligations.
Reducing company tax rates and implementing tax reform was the third ranked policy measure, with 31 percent of participants from New South Wales listing it as their top priority. According to the AI Group businesses would like to see progress on the tax reform, including the Henry Review recommendation which would reduce company tax rate to 25%. They would also like to see changes made on the Goods and Service Tax (GST).
Investing in physical infrastructure was ranked by 17% of businesses as their highest priority, and this policy was seen to be a relatively high concern for businesses in New South Wales as well.
Finally encouraging workforce skills and training emerged as the fifth-ranked policy measure. 13.2 percent of respondents fro Queensland selected this as their high priority. Skill shortages have been reported in Queensland and in Western Australia.
Mr. Willox said they did not find it surprising that IR reform ranked the highest in the survey since they have been advocating for changes to be implemented in a number of areas in order to provide greater flexibility to employers and rebalance the excessive weight given to Union interests.
"This report is a significant and timely gauge of business sentiment and priorities in this pre-election period. Business is looking for genuine commitment and action in these areas from the next government," Mr. Willox said.