The Australian dollar continues to drop today as latest data from this morning showed the local unit trading at 91.69 US cents, from yesterday's closing at 92.57 US cents , according to reports from The Australian.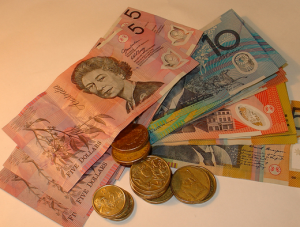 The further decline was prompted by Wednesday's release of the China flash HSBC purchasing managers' index (PMI) for July. The PMI fell below economists' expectations to 47.7 from 48.2 last month. A figure under 50 indicates contraction in the activity.
The declining Australian dollar however is proving to be good news for the struggling manufacturing sector as businesses begin to see increase in activity.
"With a high Australian dollar, we were finding it hard to win new jobs, our customers were comparing the tooling and pieces cost with low-cost Asian countries and the cost of doing business here in Australia has put immense pressure on our profitability and was inhibiting our ability to win new contracts," Marco Turcarelli of Dolphin Products told The Australian Financial Review.
Turcarelli says he believes many Australian customers are switching back to buying in the country.
"[Since the dollar declined,] we have seen some increases in raw materials from some of our suppliers but we are also seeing more interest from local customers who are finding some bad experiences with quality issues and delivery issues with imported product."
The Australian dollar has been sliding for the past two months, providing some relief to exporting industries. Local manufacturing is expected to be more competitive against cheaper imports, and businesses that have been investing on innovation and productivity improvements could now reap the rewards of their efforts to stay afloat amidst the crisis in manufacturing.