Quickstep has secured a A$6 million contract that will deliver its "Quickstep Process" system to Russian aircraft composites manufacturer ORPE Technologiya.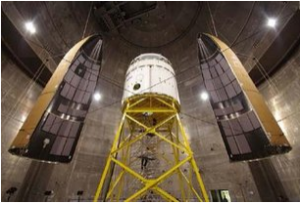 The company announced today via a media release that it has made the first commercial sale of its patented process which allows composite components to be cured more efficiently at a lower cost.
"We are delighted with this first commercial sale of the Quickstep Process, which validates our business model and the quality of our research and development," said Quickstep's Managing Director Philippe Odouard.
"Carbon fibre composites weigh much less than metal, which provides a big advantage in terms of fuel efficiency. The value of the Quickstep Process is that it is cost efficient, suited to mass production and can mould carbon fibre into exact shapes for specialist use."
According to Quickstep, the process involves surrounding raw carbon fiber with heated liquids which transfer heat 25 times faster than conventional "oven" techniques. It will allow manufacturers to produce carbon fibre shielding for satellites during launches.
The contract with ORPE Technologiya, a supplier of companies such as Boeing, Airbus and Siemens, will be delivered over a period of 18 months and will involve all parts of Quickstep's global organization.
"This is a prestigious contract which reflects Quickstep's growing reputation in the aerospace sector, which requires the highest possible standards. Our aerospace experience places us in a strong position for future sales," said Mr. Odouard.