Australian metal products manufacturer Williams United is expanding its operations by launching Williams 3D, a new business unit dedicated to 3D printing.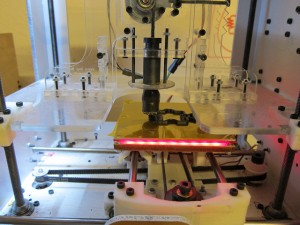 According to IT news resource ARN, Williams 3D is looking to open dedicated premises and has ambitions plans for growth.
"Australian businesses are just starting to see the potential 3D printing offers. It is still a relatively new concept but I believe it will quickly become a go-to technology," said Williams United managing director, Dean Williams in ARN.
Williams believes 3D printing, which is also known as additive manufacturing, has the potential to completely change the face of the manufacturing industry.
"In the next five years basic 3D printers will be a common occurrence in homes and workplaces," said Williams
"Highly complex prototypes can now be designed and printed in a matter of hours, small quantities can be produced cheaply and easily and potential design flaws can be eliminated early on. That all adds up to considerable time and cost savings for businesses."
"Williams 3D will offer clients a full concept to production service, including a dedicated designer and project management."
The Sydney-based company offers an array of 3D printing services including design, prototype, concept models, manufacturing tools, end-use parts and surface finishing, among others.
Williams United has recently restructured its business to ensure continued growth and maintain its relevance in the marketplace. The company currently employs 50 people and expects that number to grow further. Aside from the new 3D printing business Williams has also invested in rebranding, training and new production facilities, including a state-of-the-art welding machine, according to a press release from Recognition PR.