Innovation Minister Senator Kim Carr has announced the appointment of two industry leaders to the Labor Government's Food and Manufacturing Precincts.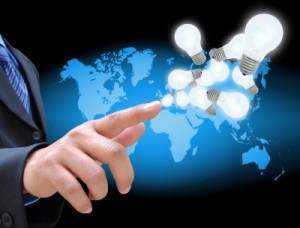 "These high calibre appointments will drive business growth in two of our most important sectors. Both industry and the research sector have got behind the Government's Industry Innovation Precincts and recognise the benefits they will deliver," Senator Carr said via a media release.
Mr. Zoran Angelkovski will be the new Chief Executive Officer of the Manufacturing Precinct (META).
Mr. Angelkovski brings with him extensive experience in international business and formulation of manufacturing strategies, after being CEO of a multinational manufacturing company for six years.
He has held a range of senior executive positions since 1992 in various companies including Continental Pty Ltd where he was a CEO, VDO Automotive Malaysia where he was a Managing Director, and The Telco Crew Pty Ltd where he was a General Manager.
Meanwhile the Food Industry Precinct, Food Innovation Australia Ltd (FIAL) has appointed Dr. Mirjana Prica as its inaugural Managing Director.
Dr. Prica has a background in Physical Chemistry and has worked as a researcher for Food Science Australia and most recently for George Weston Foods where she was General Manager for Analytical Services.
Dr. Prica has over 20 years of experience in management roles in the food and agriculture industry, particularly in the areas of business development, R&D and innovation.
Senator Carr says the precinct's leadership is integral to the transformation of the food and manufacturing sectors.
"I am delighted to see the precincts attracting top level foundation members with companies such as BASF Australia, Bombardier, GlaxoSmithKline, Agilent Technologies, Mars, Pepsico, Visy, Ashgrove Cheese joining CSIRO, Monash University, Flinders University, and the University of Queensland to grow innovation in our food and manufacturing sectors," said Mr. Carr.
META and FIAL are the first precincts of the Innovation Industry Precincts Program which is one of the key initiatives in the Plan for Australian Jobs. The Plan aims to support various Australian industries to win new business abroad and help local businesses benefit from the economic opportunities emerging from growing demand in international markets, especially in Asia.
Aside from the Melbourne headquarters, the Manufacturing Industry Precinct will also have a presence in Adelaide focusing on defense-related manufacturing. The Food Precinct is headquartered at LaTrobe University's Bundoora campus for the first twelve months of operations.