Toyota Australia has announced on Monday that it will invest a total of $123 million in its local manufacturing operations.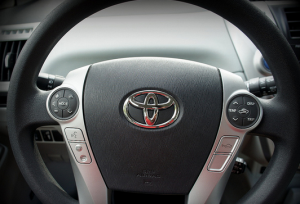 According to Toyota Australia the investment will allow them to build a major facelift vehicle from 2015 and expand their supplier development program during the next five years.
The investment is supported by a co-investment package from the Federal and Victorian Governments. The Federal Government has committed grant of $23.6 million, while the Victorian Government contributed an undisclosed amount.
Toyota Australia President and CEO Max Yasuda said the investment is critical to Toyota Australia's transformation.
"Local manufacturing is an integral part of our business and is a key focus of our five year company-wide transformation program," Mr. Yasuda said. "The investment ensures that Toyota Australia continues to build high quality vehicles for our local and overseas customers."
Aside from the $108 million investment to the Altona plant, Toyota Australia will also spend $15 million over the next five years on its supplier development program.
Mr. Yasuda says the program will help strengthen Australia's supplier base through the application of the Toyota Production System.
"This program will see a dedicated team of engineers working with local suppliers to assist them to improve productivity, diversify their business operations and improve their global competitiveness," Mr. Yasuda said.
In a media release Innovation Minister Senator Kim Carr also emphasized the crucial role of the Government's investment in Toyota Australia's future operations.
"Toyota Australia's investment is part of a long term strategy to secure and strengthen its manufacturing presence in Australia, including its supplier base," Mr. Carr said.
"Australia is one of only 13 countries that can make a motor car from start to finish. The Labor Government wants to retain the expertise, the investment, the cutting-edge technology and the high-skill jobs this industry attracts for generations to come."
Toyota Australia currently exports around 70,000 units of the Camry and Aurion models annually, mostly to the Middle East. Just last week the company was voted the most trusted car brand in Australia by survey respondents of Readers' Digest Australia.
3,000 respondents of the survey were asked to identify the products that dominate lifestyles and hold the trust of Australians. Reader's Digest editor Sue Carney said the brands that were identified as the most trusted were those that remained reliable in terms of quality and substance even in times of uncertainty.