Demo Plus Managing Director Nicki Anderson has been appointed as a new Director to the board of Australian Made Campaign, the not-for-profit organization that oversees the usage of the Australian Made, Australian Grown (AMAG) logo.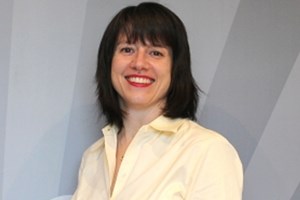 According to a statement from Australian Made, Ms. Anderson will be performing her role as a Director alongside her duties at Demo Plus, the largest sampling, demonstration and events organization in Australia.
"We are very pleased that Nicki has agreed to join the Board at this exciting time for the logo. We are truly fortunate to have someone of Nicki's calibre join the team," said Australian Made Campaign Chairman David Gray.
"Ms Anderson will provide invaluable guidance on the campaign's marketing initiatives, and her insight into the FMCG sector will also be welcomed."
Ms. Anderson, who possesses extensive experience in the Australian manufacturing sector and in marketing fast moving consumer goods says she is thrilled to be joining the Board of Directors.
"Throughout my career I have worked for companies that have strongly supported Australian manufacturing," Ms. Anderson said.
"Buying Australian means that we are helping the Australian economy; supporting local jobs; investing in our community; and, importantly, helping to ensure the sustainable future of Australian industry for our kids."
Ms. Anderson has held positions in Kraft Foods, SPC Ardmona & McCain Foods and Cadbury Schwepps Australia.
Other Australian Made Campaign Directors include;
David Gray AM (Chairman), Managing Director, David Gray & Co. Pty Ltd
Glenn Cooper AM (Deputy Chairman), Executive Chairman, Coopers Brewery Limited
Neil Summerson FCA (Treasurer), Director and Former Chairman, Bank of Queensland
Peter Anderson, CEO, Australian Chamber of Commerce and Industry (ACCI)
Allyn Beard, Marketing Director, A.H. Beard Pty Ltd
Andrew Broad, Former President of the Victorian Farmers Federation
Mr Robert Gerard AO, Executive Chairman, Gerard Corporation Pty Ltd
Robert Hutchinson (State Manager, Queensland, ParexDavco (Australia) Pty Ltd)