The Australian Manufacturing Workers' Union (AMWU) has welcomed the Labor Government's announcement of its $200 million industry assistance for the automotive sector and its initiative to include more Australian-made cars in public and private sector fleets.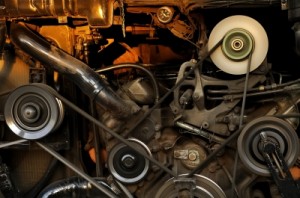 In a media release from AMWU, National Secretary Paul Bastian said it was no secret that the car industry has been "doing it tough" under exceptional circumstances and that it is crucial for the Governments to support this vital sector of the manufacturing industry.
Bastian is urging the Coalition to dump their plans to rip money out of the car industry and its hesitance to provide certainty for manufacturers to invest in future models.
"The coalition is playing a reckless game with the car industry. It's threatening to cut $500 million dollars from the industry which supports 200,000 jobs and it refuses to provide any certainty for future investment," Mr. Bastian said.
"We have the Labor Government prepared to back this vital industry and jobs, the Coalition should do the same."
On Monday the Rudd Government announced the industry assistance and the policy to increase the sale of locally-made cars for Commonwealth fleets. On the same day Toyota Australia announced that it will invest a total of $123 million in its local manufacturing operations.
Industry and Innovation Minister Senator Kim Carr says the sales of Australian-made vehicles could grow by over 18,000 units a year if the policy is implemented at all levels of the government. This would represent an 8 percent increase on 2012 production volumes.
Bastian referred to the announcement as "common sense", saying it is importance for state and local governments to follow the Commonwealth's lead as Australian made vehicles in all levels of Government fleets dropped to 33 percent from 66 percent last year.
"It is critical that Australia has a car industry. It provides 200,000 jobs in our economy along with enormous knock-on benefits across manufacturing as a result of the research and development spend and precision engineering skills it provides," says Bastian.
"The Coalition needs to also back in procurement of Australian cars for government fleets and end its threats to push the industry offshore through a massive cut to co-investment."
"The most important thing for Australia's car makers and in particular the workers, is that they can get on with making great Australian cars," he said.