Stratasys, a leading manufacturer of 3D printers, has announced that it has been selected by The UPS Store to provide 3D printing systems to the world's largest franchisor of retail shipping, postal, printing and business service centers.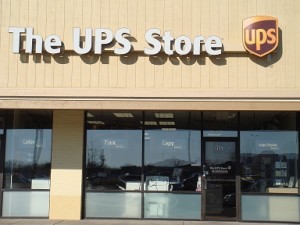 Six Stratasys uPrint SE Plus 3D Printers will be installed in The UPS Stores beginning in San Diego, Calfornia, as part of the test program which will make it the first national retailer in the US to offer 3D printing services to customers on site.
The Stratasys 3D Printers have the capability to create on-demand, custom objects of virtually any complexity for anyone interested in trying out the process.
The test program demonstrates the collaboration between Stratasys and The UPS Store in making 3D printing accessible to a bigger market, including small businesses that are starting to be aware of the technology and its capabilities.
"3D printing technology is becoming increasingly accessible to a growing number of companies and consumers. Small businesses are beginning to realize how this revolutionary technology can help them to be more competitive," said Stratasys Executive Vice President, Jon Cobb in a media release.
"The UPS Store and Stratasys share the vision of strengthening innovation and competitiveness by making 3D printing accessible to a growing number of users."
Following the launch of the test retail customers will now be able to bring their Computer Aided Design (CAD) file to the UPS Store locations to have them printed on site.
The UPS Store recently conducted a poll among small business owners, which revealed that there is high interest in trying 3D printing especially for those who want to create prototype, artistic renderings and promotional materials.
"Start-ups, entrepreneurs and small business owners may not have the capital to purchase a 3D printer on their own, but they may have a need to show prototypes to their current and potential customers," said Michelle Van Slyke, vice president of marketing and small business solutions at The UPS Store in a statement.
"By offering 3D printing capabilities in-center, we're able to help further our small business customers' opportunities for success."
The UPS Store small business technology leader Daniel Remba says after conducting an extensive research they decided to choose Stratasys uPrint because it is easy to operate and has a small footprint.