Five manufacturing firms in Melbourne's Eastern Suburbs are working with the Victorian Coalition Government to develop their businesses and access new markets.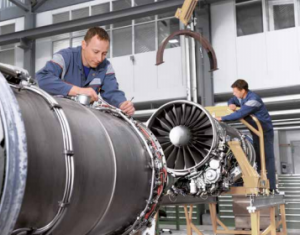 According to a media release Victorian Minister for Manufacturing David Hodgett visited five Bayswater companies on Tuesday to discuss their needs for future growth and innovation.
"The Coalition Government provides a wealth of business support, and we are encouraging to see how firms use that assistance to grow and expand their organisations," Mr. Hodgett said.
"Through the Eastern metropolitan Victorian Government Business Office (VGBO) in Ringwood, these local manufacturers have accessed services and programs to boost productivity, increase innovation and expand internationally."
Mr. Hodgett toured the head office of Rosebank Engineering Australia where he learned about the company's expanded operations, including its world leading Supersonic Particle Deposition capability, a process where metals, composites and polymer power particles are accelerated to supersonic speed in order to bond with underlying materials.
The company, which employs 120 people in Victoria, is also part of the F35 Joint Strike Fighter manufacturing programs.
Crusader Hose is another example of a company that has benefited from the partnership with the local VGBO. Established in 1985, the company which offers customized hose solutions for fire fighting, bore water retrieval, mining and fuel transfer, has expanded to international markets and constantly improves its products to ensure it remains relevant into the future.
The Melbourne Desk Company is one of the recipients of the Coalition Government's Investing in Manufacturing Technology grant through which it was able to purchase equipment that helps the company reduce waste and power consumption, and at the same time increase its productivity.
The Melbourne Desk Company has one of only 10 machines in the world that is capable of making laminated table tops of irregular shapes, according to Minister Hodgett.
Aside from the three companies Mr. Hodgett also visited Hi-Class Composites, a manufacturer of fibreglass parts for vehicles and Tuff Tonneaus, manufacturer of soft and hard lid tonneaus or covers, Ute liners and mats.
"It is great to hear first-hand how these businesses are achieving their commercial goals in the current uncertain global economic conditions," he said.
"I am incredibly impressed with the innovation, commitment and skills-base demonstrated by these firms, and how they have used Coalition Government support to enhance their performance."
Minister Hodgett is inviting all businesses to contact Ringwood VGBO at (03) 9938 0150. The office is located at Suite 11, Level 1, 12 Maroondah Highway, Ringwood and email inquiries can be sent to [email protected].