Undergraduate engineering students from the University of Sydney will soon be able to benefit from a new scholarship which will combine academic learning and industry training, aimed at developing future engineering leaders in Australia.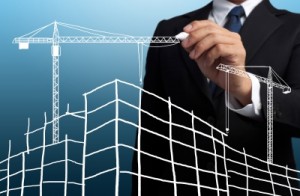 The University of Sydney has announced on Monday through a media release that a new scholarship program will provide financial support valued at $72,000 per scholarship for four years and will also offer industry mentoring and an annual experiential program for the scholars.
Part of the scholarship is an annual stipend of $18,000 tax free which will support the student for the duration of his study.
Multinational construction company Laing O'Rourke is among a number of companies which have pledged support to the scholarship. The company's Australia Hub Chief Executive David Stewart says they are extremely proud to be involved in the innovative program.
"At Laing O'Rourke we are committed to supporting and inspiring the future leaders of our industry," Mr. Stewart said.
"We believe these scholarships are the most valuable engineering undergraduate scholarships available in Australia and we are extremely proud to support to such an important initiative."
"The students will not only gain the relevant academic experience but they will also spend time working with us in the field allowing them to graduate with a much more developed sense of what leadership and engineering practice means in today's work environment."
Aside from Laing O'Rourke the program also includes other leading businesses such as Thomas Electronics of Australia and SMEC Australia Pty Ltd.
Scholars will have the opportunity to gain leaderships insights when they work with Design Researcher Professor Andy Dong, the Warren Centre's Chair in Engineering Innovation, and with the John Grill Centre for Project Leadership. They would also have the valuable access to a network of alumni, government and industry leaders, including the ones coming from their sponsor organization, plus support through online networking forums.
Professor Archie Johnston, Dean of the Faculty of Engineering and Information Technologies, says "The new scholarships support the University's endeavors to meet the future leadership needs of industry. Building on our successful advanced engineering program and re-engineered curriculum, the scholarships demonstrate our commitment to leadership in engineering education."
For more information on the University of Sydney's Engineering Leadership Scholarships, go here.