South Australia's medical technology sector will see a boost through a $750,000 funding commitment under the State Government's Manufacturing Works strategy.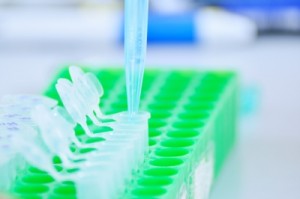 Manufacturing, Innovation and Trade Minister, Tom Kenyon revealed that the Medical Technologies Program (MTP) will bring together South Australian companies and public research organisations to develop commercially viable medical technology products.
"The government is providing $750,000 over three years to Flinders University to implement the new program.The program supports the development of new, high-tech medical devices through collaboration between researchers, industry, end-users and government," Mr Kenyon said.
South Australian Scientist of the Year and Program Director, Professor Karen Reynolds, believes that participants would receive up to 250 hours of research expertise to assist with any stage of the research & development process.
The South Australian Government revealed, this would require a $5,000 contribution from the participating company.
"It's an avenue for companies to explore opportunities to resolve technical problems at low cost and minimal risk. We are pleased to administer the program on behalf of the State Government and look forward to tapping into resources from across South Australia's research institutions to stimulate the manufacturing pipeline," Professor Reynolds said.
Mr Kenyon believes that this kind of activity is a priority for the state as it continues the transition to an advanced manufacturing industry. "And by partnering with medical device companies, local supply chain manufacturers can diversify into new markets," he added.
The Medical Technologies Program will be based at former Mitsubishi site, Tonsley,  where Flinders University is investing $120 million in its new teaching and research centre scheduled for completion in 2015.