Bleach Group, the parent company of Australian fashion labels Ksubi and Insight, has been placed into voluntary administration for the second time in three years due to the closure of its major Asia-based supply chain/sourcing factory in May.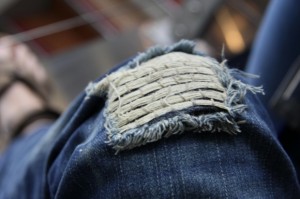 The company has ensured that the jobs of its 100 workers are secure.
"The need for a voluntary administration, which we attribute mainly to China supply chain problems, is regrettable," Bleach Group CEO Mark Byers said, quoted in a report on the Herald Sun.
However, Mr. Byers said the voluntary administration was a positive for the business as it received a capital infusion from a US private equity firm.
Bleach announced via a media release that it is entering a recapitalization and restructuring period that would secure the future of Ksubi and Insight and allow it to establish an international growth platform for both brands.
"The restructure was necessary to ensure the future of the Ksubi and Insight brands and more than 100 jobs globally and we can now look forward with confidence," Mr. Byers said.
"The outcome is a positive one for the Ksubi and Insight brands, our domestic and international employees, contractors and sub-contractors, retail and wholesale distribution partners, and the wider Australian fashion industry."
Mr. Byers has cited growing competition from international labels and online sales, as well as the rising sourcing costs in Asia as the factors contributing to the difficulties being experienced by the fashion industry. Despite these, Byers said the brands have been performing well until the supply disruption.
"Both Ksubi and Insight are sought-after in the youth markets in Australia, Europe and the US – losing them would have been a blow to the Australian industry, and meant the loss of many direct and indirect jobs in Australia and overseas," he said.
"Bleach has a very tight-knit workforce and we are relieved we could protect these jobs, while creating a platform for future growth."
Bleach Group's voluntary administration is the latest in a series of retail woes in Australia, reports the Herald Sun.
In June Lisa Ho announced that it would close down following debts of about $11 million while in July Kirrily Johnston placed her label into voluntary administration, citing a series of manufacturing issues and a difficult retail environment as causes.